New Excelsior Policy Will Help FEMA Employees Complete Degrees Sooner, More Affordably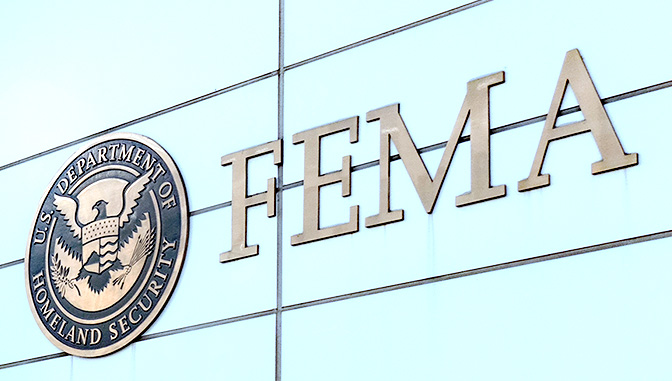 Excelsior College leadership is always looking for ways to help Excelsior students complete their degrees while saving money. Its latest initiative: A policy that will allow Federal Emergency Management Agency (FEMA) employees and other trainees to pursue advanced college degrees at a lower cost by awarding college credit for FEMA Emergency Management Institute Independent Study coursework.
Under Excelsior's new policy, students can now present their FEMA training record to the College's admissions office to be evaluated for corresponding college credit. Excelsior's ability to translate government and corporate training into college credit—through its extensive internal review process and evaluations by the American Council of Education (ACE) or accredited college institutions—has been often highlighted as one of its major strengths.
"First-responders who have invested hours and hours into FEMA training and independent study courses will now have an accelerated pathway toward completing their degree at Excelsior College," said Lifang Shih, the dean of Excelsior's School of Undergraduate Studies. "This will enhance their credentials and bolster their expertise in responding to emergency situations across the country."
FEMA employees transfer in an average of 17 college credits from their training and independent study coursework. FEMA training credits, as well as additional credits earned during previous college experience, can be directed toward such options as a Bachelor of Science  in Homeland Security and Emergency Management or a Bachelor of Science in Liberal Arts, which can set students on the path toward pursuing a Master of Science in Public Administration or other graduate degrees.
However, this adjustment will not only help students complete their degrees sooner. The change will save thousands of dollars for FEMA employees, while also reducing the overall cost for the federal government. Savings will be earned from employees able to transfer in more credit for previous FEMA training, which means they will have fewer classes to take at Excelsior in order to complete their degree. Coupled with tuition remission and the Federal Academic Alliance tuition discount, this will allow these employees to earn a career-focused and flexible degree from Excelsior at a significantly lower cost to both students and the federal government.
"Importantly, this new academic policy at Excelsior College carries the potential to save the federal government and its employees millions of dollars in the years ahead," Shih said. "In its work to strengthen workplace culture while supporting employee recruitment and retention, the U.S. Office of Personnel Management created the Federal Academic Alliance to combat workforce shortages and offer tuition savings for federal government employees, spouses, and domestic partners. Many federal agencies offer tuition reimbursement benefits to members of the federal workforce, adding to individual employee savings. Now, the federal government will have the opportunity to offer those benefits—and strengthen the skills of their employees—at a lower cost to taxpayers and employees."