So you want to be a nurse?
Nursing Careers That Don't Involve Bedside Care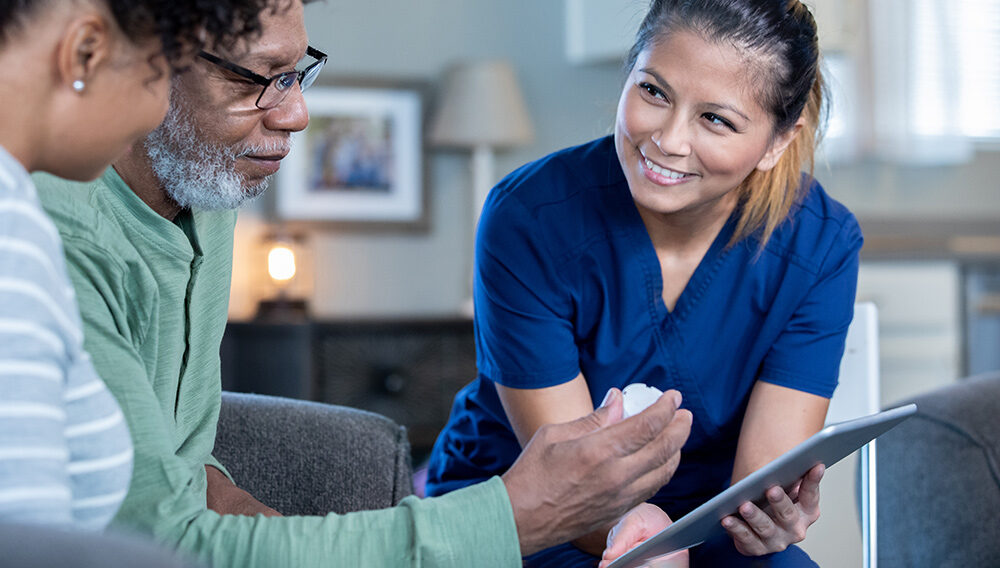 Nurses are well-known in hospitals and doctors' offices for bedside care; however, many people don't realize that a career in nursing does not need to involve hands on care at all. There are endless job opportunities in a variety of settings that nurses play a crucial role in. Nurses are also needed in schools, large companies and organizations, and even your living room. Picture yourself in your ideal work environment, and there will most likely be a nursing job available for you. Nurses can be an advocate for the patient or hospital, they can help prioritize incoming emergencies so doctors can tend to the most critical first, they can be an educator, a consultant, and so much more. Explore these other nursing possibilities to find the right fit for you.
Triage Nurse
Triage nurses evaluate a patient's symptoms and perform assessments before identifying the next steps of care. Most of the time, they determine their treatment plan, but in some cases triage nurses do have to perform emergency treatments. Triage nurses field patients and categorize them into different priority levels, so patients with the most critical needs are being treated first. Triage nurses are needed in all medical settings, including hospitals, combat fields, and doctor's offices. You can even work from home as a telephone triage nurse. As a telephone triage nurse, it is your responsibility to get information from the patient to determine their next steps and categorize them into different priority levels. Now more than ever, nurses are looking into triage nursing as a great opportunity for a flexible, non-bedside, rewarding career.
Legal Nurse Consultant
A legal nurse consultant provides invaluable expertise to attorneys about medical issues. They tend to work on cases that involve medical malpractice, insurance fraud, criminal cases, injury cases, and more. A legal nurse consultant helps clarify any information and to avoid any misunderstandings that could complicate a case. Legal nurse consultants tend to work with a medical company or law firm, but there are also freelance opportunities in this field.
Nurse Educator
Were you torn between becoming a teacher or becoming a nurse? If so, then why don't you become both? Nurse educators teach future nurses. A nurse educator typically works at a college or university, creating courses and teaching materials. Generally, nurse educators have experience working as a nurse in a particular field, and after a few years of field experience, they move into an educator role.
School Nurse
If you enjoy working with children and want to be on a school schedule (aka summers off) then a school nurse position is for you. Spend your day fielding belly aches, bruises, and cuts. In some cases, you will also provide hearing and vision exams to students. School nurses are necessary for all K-12 schools. As the school nurse, you are the face of all things medical at the school and are one of the main point persons in an emergency.
Home Health Nurse
A home health nurse provides individualized care to a patient in the comfort of their own home. Their medical responsibilities vary depending on the health of the individual and the reason they need medical assistance. If you want to work somewhere with different hours and even days, then this field might be for you.
How to Become a Nurse
Now that you have learned about opportunities outside of bedside care, you may be asking yourself how to become a nurse. Registered nurses have two options for education: an associate's degree in nursing or a bachelor's degree in nursing. Graduates of either program qualify for entry-level nursing positions. To specialize or move into upper-level positions, work experience, and in some cases, a master's degree, is required. Excelsior College has degree programs for nursing at all levels that will give you the knowledge and confidence to pursue your nursing career. According to the Bureau of Labor Statistics, on average nurses make $75,500 per year and the nursing field is projected to grow by 7 percent by 2029. Take the next step, and chat with a member of the Excelsior admissions team today.