A Lifelong Career
Pizza Hut's partnership with Excelsior enables Rick Collinwood to meet his educational goals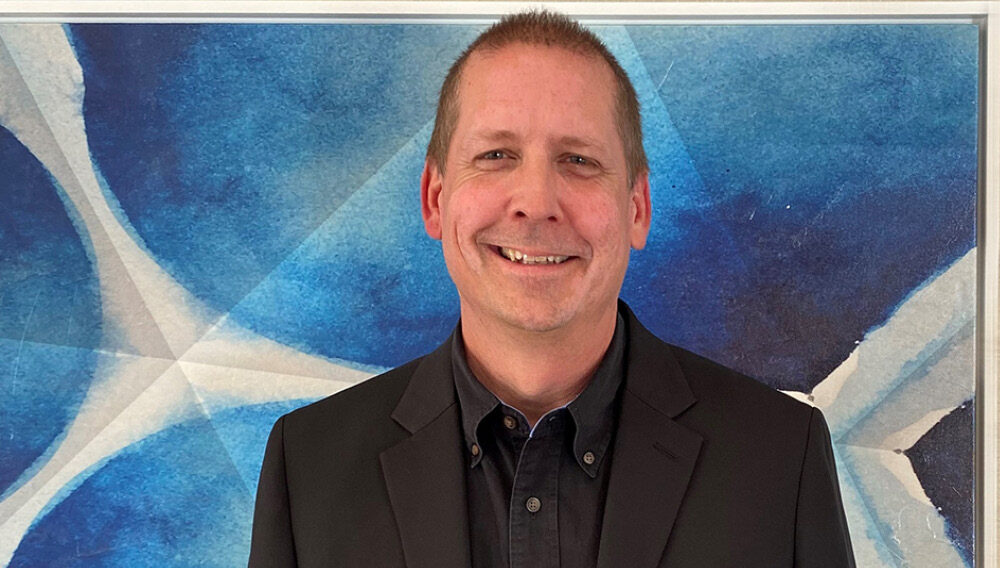 Rick Collinwood, of Pensacola, Florida, has worked for Pizza Hut for 30 years, starting as an entry-level manager and working his way up to his current position as a territory coach. Thanks to the Yum Brands partnership with Excelsior College, Collinwood was able to complete his lifelong dream of earning a Bachelor of Professional Studies in Business and Management in November 2020.
Collinwood joined the Pizza Hut family in 1991 when he was starting a family, and over the next 13 years, he moved from being a store manager to an area manager. It was also during this time that he started his college career by attending an in-person program for working adults. Collinwood accumulated some credits but did not complete a degree. "It was difficult to find time between working 60–70 hours a week and kids' activities and all of that stuff," he explained.
In 2006, Collinwood moved into a traveling role overseeing inspectors, which made attending college difficult. In 2013, he moved to Mississippi to oversee 40 corporate stores and he heard about Excelsior College. "But the thing about Excelsior was that they were going to take all of my Pizza Hut training over the 20 plus years that I'd been with Pizza Hut and all of the management training classes I'd been to, and they were going to be able to convert those into college credits," Collinwood recalls about what drew him to the online college. His credits from the University of Phoenix also transferred to Excelsior. Collinwood still needed to take some courses to complete a degree, and he again put his education on pause when he moved to Pensacola for a new position as a territory coach with Pizza Hut.
It wasn't until a conversation with his grandson that Collinwood decided it was time to buckle down and complete his degree. "We were talking about college and he looked at me, 'but Grandpa, you're a college dropout. And I want to go to college.' And I'm like, my eight-year-old grandson is asking me if I'm a college dropout. I was like, 'dang, I better finish.'" Collinwood immediately picked back up his studies and earned his degree four years later, in 2020.
Collinwood uses what he learned from pursuing his Excelsior business degree in his current job, but he also found that his Pizza Hut experience helped him in his Excelsior work. "My experiences actually helped me be able to write better papers and communicate better…but my school also helped with my work. It has helped me to fine-tune some of those communication skills," he says.
Communication is a big portion of Collinwood's job. He regularly meets virtually with franchise owners—about 1,500 stores—and discusses strategies that are working and offers advice. "I just want them to succeed, because if they succeed, then that helps me be successful in my job…I enjoy working with franchisees and helping them figure out ways that they can make more money, be profitable, and take care of their employees, which ultimately, you know, all of that's taking care of their customers," Collinwood explains, talking about his favorite part of his job.
After a long career and the pauses in his education, Collinwood used Pizza Hut's partnership benefits with Excelsior to earn a degree, which ultimately helps him in his job. He advises others to look into Excelsior to pursue their educational goals. "You got to take that first step, and you got to reach out, reach out to a program, reach out to the school …, he says. "Really, the best advice I can give is to put it on your calendar."