President Baldwin to Retire in July 2020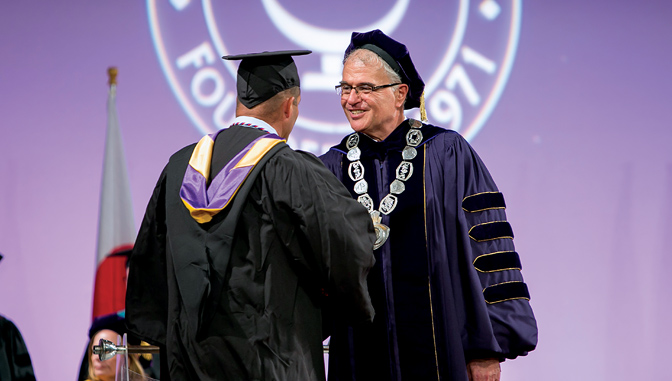 James Baldwin, the president and chief executive officer of Excelsior College, will retire on July 3, 2020. Baldwin was appointed to the role by the Excelsior College Board of Trustees in October 2016, after serving as the executive vice president of the College since September 2014.
A strong proponent of the transformational power and enduring value of education, Baldwin has focused the College on providing adult learners with degree completion and career readiness opportunities. "He has done an excellent job of providing leadership to the College at a time filled with change," said Helen Benjamin, chair of the Excelsior College Board of Trustees, in announcing Baldwin's plans. "The Board and I are proud of his work and feel strongly that he has set the College on a course for future success."
A national search is underway for the next president, who will be the fourth since the College's founding in 1971.

---