Success in Nuclear Technology
Earning a degree helps Jake Smith transition from military to a successful civilian career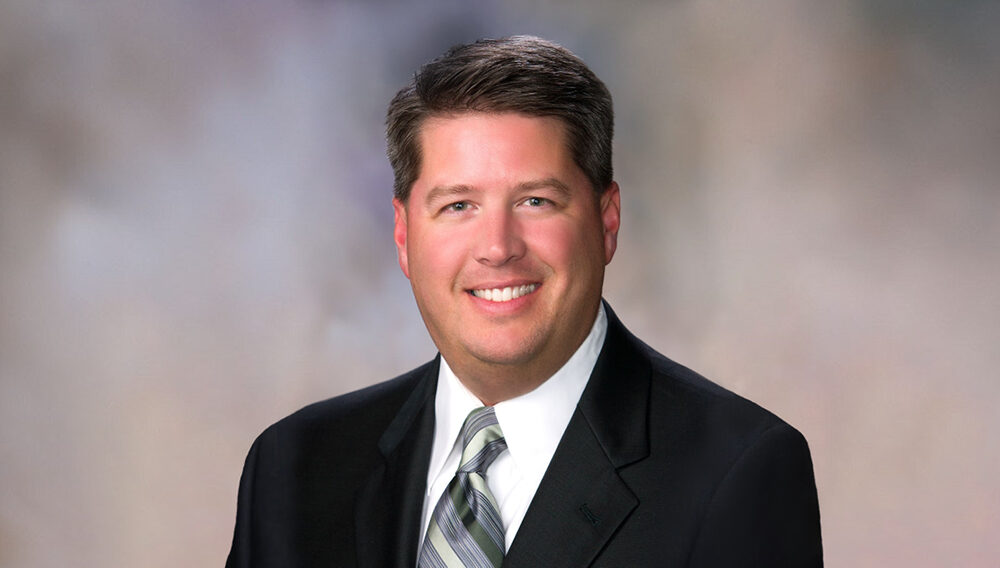 Jake Smith grew up in a rural community, and one time when the car broke down during a fishing trip with friends, he single-handedly took apart the car's carburetor and rebuilt it. It was then that Smith's father knew his son was meant for more than the farm life, so he encouraged Smith to think about joining the Navy.
A visit to Oconee Nuclear Station in Seneca, South Carolina, when he was 16 years old convinced a young Smith to not only join the Navy, but to pursue the nuclear technology side of the Navy. "I could tell that there was just a flow to what they [the staff] were doing. They were all working together as a team. All of that appealed to me. I didn't know much about nuclear power, but I just said I want to do that," says Smith.
Smith ultimately spent six years in the Navy, in the naval nuclear power program, and then switched to volunteering in the Air National Guard. Soon after, he and his wife decided military life was not conducive to starting a family, and so Smith decided to leave the military. To transition to civilian life, he needed to find a new job and earn a college degree. In 1995, he joined Firestone Tire as a maintenance technician and began taking various college courses at Richland Community College in Decatur, Illinois, to pursue a nuclear engineering degree.
When Smith had earned many of the credits required for a nuclear engineering degree, he decided to pursue a job with Clinton Power Station, operated by the Exelon Corporation, in Clinton, Illinois. He needed to find a way to finish out his degree, though. He came across Excelsior College, an educational partner of Exelon, and recalls that Excelsior fell into his plan: "I was trying to figure out how to close out the remaining two years with a degree of any kind as the first priority. And the second priority was to achieve a full engineering degree. When I initially went to Excelsior, I knew they had an ABET-accredited engineering [technology] program that allowed me to pursue being a professional engineer."
Excelsior accepted credits from Smith's previous time in school and military training and applied them toward his degree. He finished the rest of the necessary requirements by taking DANTE exams. "Excelsior was pivotal for me; it opened doors; it gave me the opportunity to apply my intellect at a different level. And it gave me a pathway to continue to grow," says Smith.
Smith earned a Bachelor of Science in Nuclear Engineering Technology in 2005, and with his degree, he became a licensed senior reactor operator at Exelon. It didn't take long for him to move up from that position and grow his career. Over 21 years, he progressed from engineering director, to work management director, to director of organizational effectiveness, to what he is today: corporate regional director for Exelon's fleet assessment group. Smith's job also entails traveling. He visits other Exelon stations, including Nine Mile Point in Oswego County, New York, and Braidwood in Will County, Illinois, with a team of seven other people to conduct continuous monitoring and assessments on the plants. "I help to assess how the station is running, how the station addresses risk, talent development, equipment reliability, and organizational effectiveness; we as a team assess the organization as a whole," explains Smith.
His job takes a lot of patience, Smith says, but the results of a job well done are worth it. He further notes that celebrating those results as a team makes it even more rewarding.
Smith's experience has allowed him to excel in a civilian career in nuclear technology. Smith and his family live in a 137-year-old federal-style home on the family farm his grandfather owned, and his wife owns a successful restaurant. His life since the military and earning his degree has been good to him so far. "My career has been great," says Smith. "It's allowed us to do a lot of things."