What Is SHRM at Excelsior?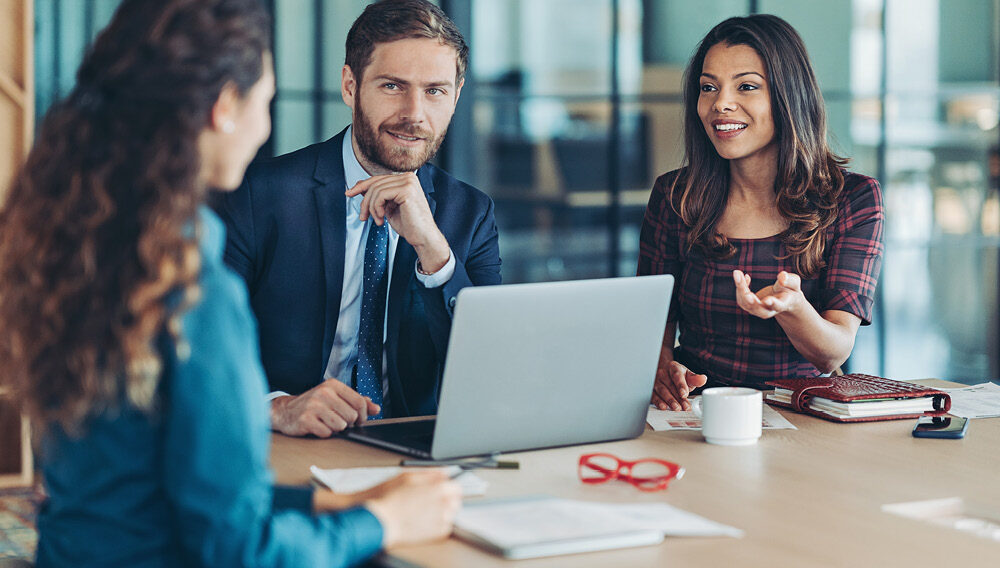 Excelsior's student chapter of the Society for Human Resource Management offers educational webinars and information in all aspects of human resource management, including recruitment, training, performance management, health and safety, talent management, and employment law.
With more than 300,000 members in more than 165 countries, SHRM is the world's largest association devoted to human resource management. Members of a student chapter, such as Excelsior's, can receive mentorship and advice from professionals in the business: people who have applied human resource principles and laws on the job.
We sat down with Chapter Advisor Michele Paludi, the senior faculty program director of business graduate programs and human resources and leadership, to learn more about SHRM and the student chapter at Excelsior.
Q: What is SHRM?
A: The Society for Human Resource Management is the major thought leader on topics impacting employees and employers. SHRM has the following as part of its mission:
1. to elevate the HR profession.
2. to empower people and workplaces by advancing HR practices and by maximizing human potential.
3. to build a world of work that works for all."
SHRM has student chapters that focus on HR issues for undergraduate and graduate students wishing to learn about workplace concerns. These chapters are student-run and include a chapter advisor. Online campuses may have virtual chapters.
Q: How long has Excelsior been a member of SHRM? What does it entail?
A: Excelsior's student chapter has been active for six years. The chapter has been the recipient of awards from SHRM, including being named an Outstanding Chapter and most recently a Superior Chapter. Excelsior's student chapter facilitates webinars on employment issues, including careers in HR, HR law, diversity, equity and inclusion, and distributed workplaces. We also offer students the opportunity to be mentored by human resource professionals and information about careers in all aspects of human resource management, including: recruitment and selection, training and development, performance management, health and safety in workplaces, talent management, and employment law.
Q: How do students get involved?
A: Students can become involved by contacting me, as the advisor of the student chapter, at mpaludi@excelsior.edu. Information about the Student Chapter may be obtained from its webpage. Information may also be obtained from the current president, Megan Salavantis, at msalavantis@excelsior.edu.
Q: Can anyone join SHRM?
A: Yes. Membership in Excelsior's chapter is open at no charge to any undergraduate and graduate student who is carrying at least a 6-credit course load per term.
Q: What is the importance of co-curricular activities to an online graduate program?
A: SHRM, for instance, helps with students' career development by exposing them to real-world experiences and networking with experts in the field. Additionally, it: helps improve students' learning experiences and helps students develop public speaking skills, collaborative relationships, and improve organizational skills.
Q: For a student, what does being a member of SHRM show employers?
A: As a member of SHRM, students demonstrate interest in the field of human resource management, wanting to explore a career in this field, wanting to be a voice for employees and employers, and interest in legislation.
Q: Is there anything you'd like to add about the importance of SHRM to students?
A: SHRM has acknowledged that the concentration in Human Resource Management in the
BS in Business, MBA, and MS in Management programs fully aligns with its HR Curriculum Guidebook and Template.
Excelsior's undergraduate and graduate business programs were renewed by SHRM through December 2025. Our programs fully align with the SHRM Curriculum Guidelines.
The HR Curriculum Guidebook and Templates were developed by SHRM to define the minimum HR content areas that should be studied by HR students at the undergraduate and graduate levels. The guidelines are part of SHRM's Academic Initiative to define HR education standards taught in university business schools and help universities develop degree programs that follow these standards.