Society For Human Resource Management (SHRM) Student Chapter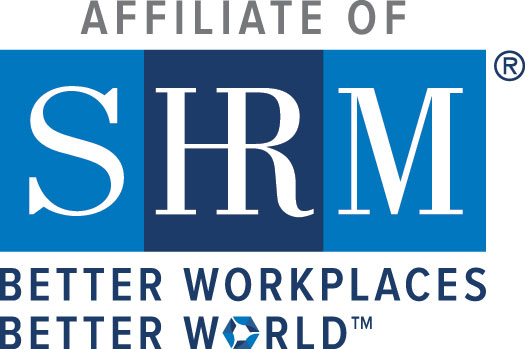 The Society for Human Resource Management (SHRM) is the world's largest association devoted to human resource management. Founded in 1948 and comprised of more than 275,000 members, SHRM works to serve the needs of human resource professionals and advance the human resource profession. SHRM has more than 575 affiliated chapters within the United States as well as subsidiary offices in China, India and United Arab Emirates.
SHRM offers opportunities to undergraduate and graduate students to network through student chapters. SHRM student chapters offer educational webinars, the opportunity to be mentored by human resource professionals and information about careers in all aspects of human resource management, including: recruitment and selection, training and development, performance management, health and safety in workplaces, talent management, and employment law. Visit the SHRM website.
Learn more about SHRM membership
SHRM Assurance of Learning® Assessment for graduating HR students
EXCELSIOR'S VIRTUAL SHRM STUDENT CHAPTER
Membership in Excelsior's Chapter is open at no charge to any undergraduate and graduate student who is carrying at least a 6-credit course load per term.
This SHRM Student Chapter hosts webinars, guest speakers, networking opportunities with human resource professionals throughout the world, and career mentoring, and publishes a monthly on-line newsletter.
The current Student Chapter President is Megan Salavantis. Read more.
SHRM-ALIGNED CONCENTRATIONS AT EXCELSIOR
Excelsior's concentrations in Human Resource Management within these programs are SHRM aligned:
SHRM has acknowledged that the concentration in Human Resource Management in these programs fully aligns with its HR Curriculum Guidebook and Template. The concentration has achieved alignment renewal through 2025.
SHRM has acknowledged 419 programs at 317 educational institutions worldwide as being in alignment with its suggested guides and templates. The HR Curriculum Guidebook and Templates were developed by SHRM to define the minimum HR content areas that should be studied by HR students at the undergraduate and graduate levels. The guidelines are part of SHRM's Academic Initiative to define HR education standards taught in university business schools and help universities develop degree programs that follow these standards.
SUSAN R. MEISINGER FELLOWSHIP FOR GRADUATE STUDY IN HR
The Susan R. Meisinger Fellowship honors former SHRM president and CEO, Susan Meisinger. It is a premier source of funding for first-time Masters students in HR who are SHRM members and/or certified HR professionals. The fellowship features a $10,000 award that is renewable for one additional year. Learn more and apply at the SHRM web site.
JOIN EXCELSIOR'S SHRM CHAPTER
If you are a student interested in becoming a member of the Excelsior University Society for Human Resource Management Chapter, email us at SHRM@excelsior.edu.
For information about the computer hardware and software for participating in our meetings, please review the requirements.
SHRM STUDENT CHAPTER MONTHLY WEBINARS AND HR AND LEADERSHIP NEWS WE CAN USE
These educational programs are offered weekly (HR News) as well as monthly (Webinars) to all HR and Business faculty and students taking HR and leadership courses. In addition, these educational materials are sent to members of the Capital District Human Resource Association.
More recent samples of HR and Leadership News We Can Use and webinars are provided below. For additional PowerPoint slides on other HR topics, please contact SHRM@excelsior.edu.
This material is discussed in SHRM Student Chapter webinars, faculty webinars and in discussion forums. Members of the online faculty and students as well as staff from Excelsior's HR Department frequently collaborate on these educational programs.