Graduate Certificate in Public Health Equity
GRADUATE CERTIFICATE
Public Health Equity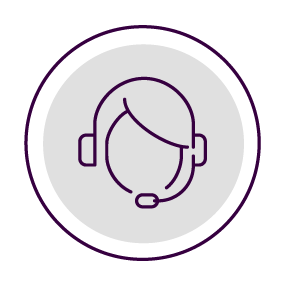 An Admissions Counselor
Can Help You:
Finish your degree sooner | Make college affordable | Create a plan to achieve goals
Fill out our 3-Step form to get started
A Healthier Future Starts Here
Are you ready to make meaningful changes that improve the health of underserved people? Whether you are transitioning from a health care environment or looking to start a brand new career, this certificate will give you the skills you need to investigate public health issues, make data-driven decisions, provide public health education, and improve population health outcomes.
Explore how the lack of quality health and public health services lead to preventable illnesses. Then, learn how to leverage data and forge high-impact interdisciplinary collaboration to promote health equity at the local, national, and global levels. Start today and use your newfound skills and knowledge to make a difference, wherever you are in the world.
A bachelor's degree is required for admittance to this certificate program.
10 Months
Program Duration
Start January 8
Courses start every 8 weeks
What Courses Will I Take?
Explore theories, concepts, emerging technologies, and models from the social and behavioral sciences as they form the basis for health education and public health interventions on a variety of levels. Models of individual and interpersonal health behavior are examined, as well as community and group models of health behavior change. This course also addresses the emerging use of technology and social media in behavioral health interventions.
To succeed in the public health field, the ability to understand and apply basic statistical methods is essential. The major topics covered in this course include types of data, study designs, probability, hypothesis testing, power, and sample size. Emphasis is placed on applying appropriate statistical methods, interpreting the results across public health environments, and communicating effectively with diverse stakeholders.
Epidemiology has long been an integral part of disease prevention and treatment interventions. Recent pandemics have spurred interest in understanding how disease spreads and how to stop the spread. Epidemiology provides valuable insights into what makes people healthy, chronic disease prevention, and an evidence base to create and test interventions. In this course, you will develop an understanding of disease etiology and surveillance strategies. You will learn how to use data to identify trends in morbidity and mortality, as well as how this data can inform public health policy and best practices.
Examine the history and development of health promotion programs as they impact the health of populations. Students hone their skills in applying theory to design, implement, and evaluate programs that competently address cultural, psychological, and behavioral factors impacting public health outcomes.
Where we live, work, and play matters deeply in the health of a community. This course provides you with an opportunity to critically examine environmental health issues, contributing factors, and promising approaches that can be taken to improve the health of environments. You will explore factors that impact air, water, land, and climate. Delve into the intersects of health, environment, and social justice throughout the term. Over this term, you will have several opportunities to identify, research, and propose strategies to address environmental issues of interest to you.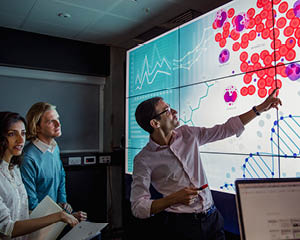 Your Investment
Keep your career on the cutting edge— while saving time and money

Public health touches every part of our lives from where we live, learn, work, and play!

In the United States, zip code, income, education, race/ethnicity, and access to health care can impact how long we live by up to 15 years. Public health professionals are needed more than ever to address these disparities.
Real Community. Real Experience.
Grace Abby Adan
Faculty
I count myself very fortunate to have the chance to work with such talented and motivated student cohorts, and enjoy sharing my experiences.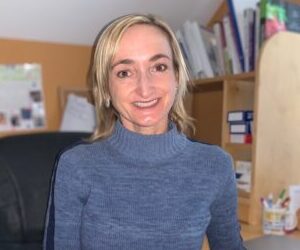 Carmen Roberts
Faculty
As an educator of future health professionals, it is rewarding for me to see the professional growth of students as we progress through each course. Health care is a constantly changing field and Excelsior provides each student with the tools that they need to be successful with patient care.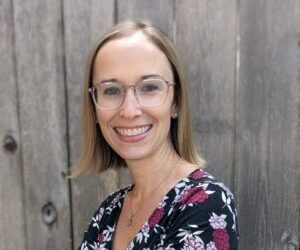 Kelly Winjum McShane
Faculty
My teaching is driven by the belief that everyone has their own unique life experiences which enrich the learning process. Course Discussions allow students to critically examine their beliefs in the context of contemporary public health issues.
Anna Zendell
Faculty
Anna Zendell is a social worker by training. Her areas of interest are developing innovative teaching strategies for our adult learners, particularly working professionals, and supporting family caregivers of older adults and people with disabilities.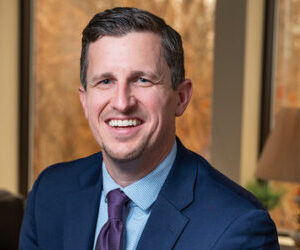 Scott Dolan
Executive Dean
Our courses are designed by a team of academically and industry qualified professionals who develop experiential and problem-based learning experiences to ensure learning in the classroom is really connected to things going on in today's workplace.
Previous
Next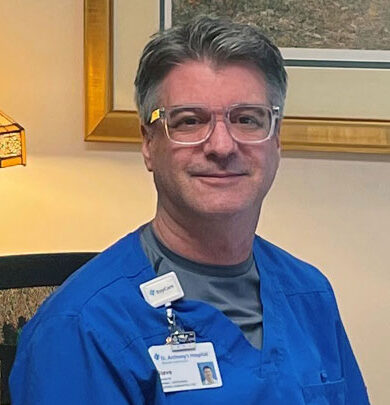 Alumni Spotlight
Steven Marciano decided to transition from bedside nursing to nursing administration. He's now an important part of the new public health approach to health care, emphasizing community needs and implementing community interventions for disease prevention management and overall health and wellness. 
Explore Common Careers
Career Outlooks
Public Health Educator
Learn more about a career helping others stay healthy.
Average Yearly Salary:
$50,000
Career Outlooks
Emergency Preparedness Coordinator
Direct preparedness activities and make decisions in an emergency.
Average Yearly Salary:
$76,000
Career Outlooks
Community Services Manager
Coordinate and supervise programs and organizations that support public well-being.
Average Yearly Salary:
$74,000
Career Outlooks
Public Health Analyst
Read more about what a career as a public health analyst looks like
Average Yearly Salary:
$71,000
Career Outlooks
Public Health Officer
Concentrate on the health of communities and organizations. Read more about this career.
Average Yearly Salary:
$60,619
Previous
Next