General Counsel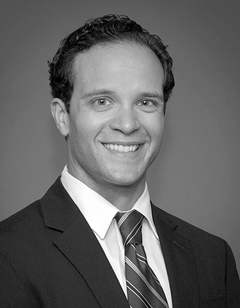 Michael DiSiena
Education
JD, Washington and Lee University School of Law
BA, majors in political science and philosophy, Siena College
About Michael DiSiena
As general counsel, Michael DiSiena serves as Excelsior University's chief legal officer, providing legal advice and counsel to the Board of Trustees, executive leadership, and all operational and academic units. He joined Excelsior's Office of Legal Affairs in 2016 and became deputy counsel in June 2020. In that role, he served as acting general counsel until November 2021.
Previously, DiSiena served in counsel's office of the New York State Legislative Bill Drafting Commission, where he assisted in drafting the annual state budget, and served as the primary bill drafter for over 20 legislators, including the then ranking member of the Senate Higher Education Committee.
A magna cum laude graduate of Siena College, DiSiena received the Major Field Award for highest achievement in both political science and in philosophy. DiSiena went on to study law at Washington and Lee University School of Law, where he served as articles editor of the Washington and Lee Journal of Civil Rights and Social Justice, and co-chair of the Lewis F. Powell, Jr. Distinguished Lecture Series.
DiSiena is a member of the National Association of College and University Attorneys and serves on the board of directors of the Mechanicville Area Community Service Center.