Board of Trustees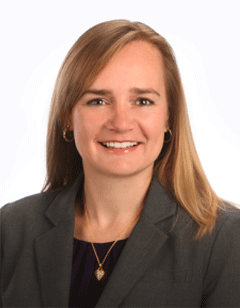 Jennifer Gentry
Title
Central Division Chief Nursing Officer, Providence St. Joseph Health-Oregon
Education
MS in Nursing, Excelsior University
BS in Nursing, Excelsior University
AS in Nursing, Excelsior University
Practical Nursing Education, Coastal Carolina Community College
About Jennifer Gentry
Jennifer Gentry brings nearly 20 years of nursing experience to her role of Central Division chief nursing officer for Providence St. Joseph Health-Oregon. Previously, she was the chief clinical and nursing officer for Providence St. Joseph Health-Oregon. Prior to that, she was the chief nursing executive at Providence Portland Medical Center in Portland, Oregon, where she was responsible for nursing strategic plans, quality outcomes, and caregiver wellness. Before that role, Gentry worked within the Christus Spohn Healthcare System, headquartered in Corpus Christi, Texas. She held progressive nurse leadership positions before reaching the title of chief nursing officer, reporting directly to the facility president and held responsibility for all strategic, budgetary, and operational aspects of the nursing enterprise.
Gentry began her nursing career first at the Carilion Clinic in Roanoke, Virginia, and then at the LewisGale Medical Center in Salem, Virginia. Starting as a charge nurse at a level one trauma center, she developed her leadership skills as a clinical team leader and clinical coordinator.
Since 2015, Gentry has worked as an adjunct faculty member for Excelsior University's Associate Degree in Nursing Program and as a clinical examiner for the program's Clinical Performance in Nursing Examination. She partnered with Excelsior to set up a new test site for the exam.
Gentry is actively involved with several professional organizations, including as a past mentor in AONE pilot mentorship program, member of the Del Mar College Nursing Advisory Board, member of the Texas A&M–Corpus Christi Nursing Advisory Board, member of the Texas Organization of Nurse Executives, and member of the Texas Nurse Association where she has served as a past president of District 17 and as a member of the finance committee.