Board of Trustees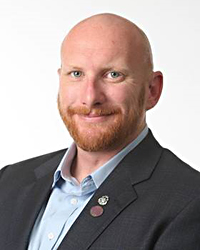 Kane Tomlin
Title
Executive Consultant, Florida Department of Transportation;
Professor of Applied Cybersecurity, Tallahassee Community College
Education
PhD of Strategic Security, the Henley-Putnam School of Strategic Security at NAU
Master of Science in Criminal Justice, Excelsior University
Bachelor of Science in Business, Excelsior University
About Kane Tomlin
Kane Tomlin, of Tallahassee, Florida, is an executive consultant with the Florida Department of Transportation and a professor of applied cybersecurity for Tallahassee Community College. Kane was formerly the special programs administrator for the Florida Department of Law Enforcement and oversaw all projects within the Department as the head of the Project Management Office. He has been managing projects and project offices for 20 years in information technology, military operations, and law enforcement.
He is a retired master diver from the U.S. Army, and has published several articles on military strategy and operations with extensive experience as an instructor. He is also one of the original subject matter experts for the CompTIA Project Management Certification exam, and is a PMI certified project management professional. Kane is also a certified technical trainer, a certified e-business professional, a CompTIA certified project manager, a cyber certified expert, and a certified security professional. Among his many accomplishments are receiving the Sergeant Audie Murphy Award and being named Non-Commissioned Officer of the Year in 2009 and Soldier of the Year in 2006.
At Excelsior, Kane earned a Bachelor of Science in Business in 2012, and a Master of Science in Criminal Justice in 2014. He has also earned a Doctorate of Strategic Security from the Henley-Putnam School of Strategic Security at NAU. He has a post-graduate certificate in Leadership Development from the University of Louisville, and a post-graduate certificate in Project Management from Florida International University.