8 Tips For 8-Week Courses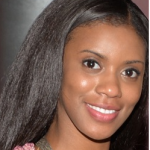 Accelerated courses can be ideal for working adults trying to fit higher education into their busy lives.  But completing the work for a three-credit course in about half the time of a traditional term can also be very challenging.  In this brief video, Excelsior's Kendra Jones shares eight tips for success in eight-week courses.  The guidance provided here will help you to prepare before the start of the course term, take full advantage of all of the available resources, and interact effectively with your instructor and other students.  Enjoy the video, and good luck in your course!
To receive updates whenever there is a new post to Success Files, be sure to add your email address and click "Subscribe" in the "Sign Up" box on this page.