Career Spotlight: Computer System Analyst
In Depth Career Guide on How To Become a Computer System Analyst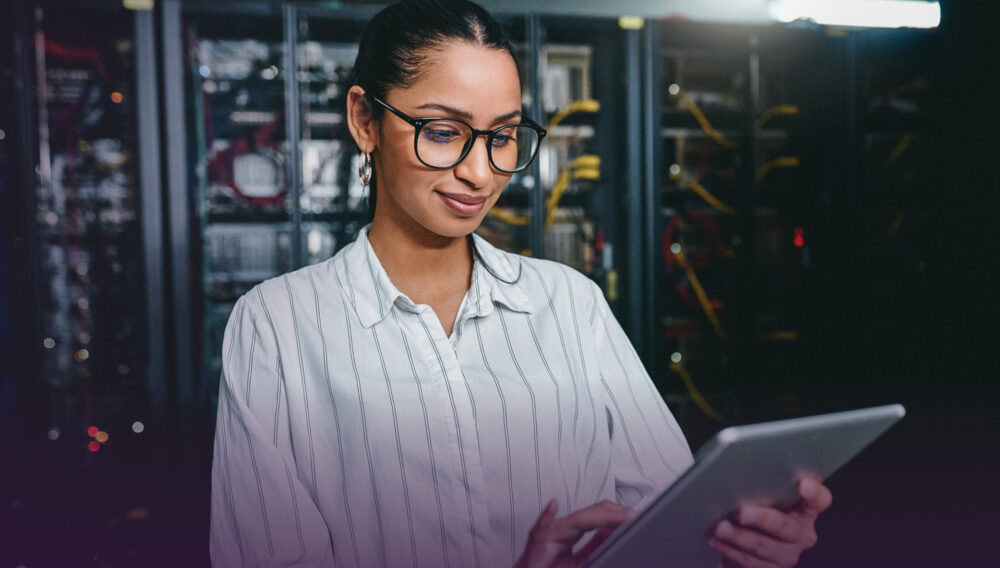 Technology is everywhere. It is a vital part of any business or company and when something goes wrong, it can be detrimental to the organization. Computer systems analysts are essential in keeping a company's computer's systems operating efficiently. Since technology is always changing, computer systems analyst jobs are always evolving.
According the Bureau of Labor Statistics, computer systems analysts make an average of $99,270 per year and the field is expected to grow 9 percent from 2021 to 2031, faster than all other occupations.
Computer System Analyst Job Description
A computer systems analyst is responsible for suggesting how a company use technology to improve its operations as well as diagnosing technical problems and suggesting new programs to increase efficiency.
They work with a variety of organizations and have similar roles and functions. Some of them are:
Test software performance
Coordinate software or hardware installation
Troubleshoot issues with computer applications or systems
Modify software programs
Consult with managers to determine the role of IT
Develop testing routines or procedures
Develop diagrams or flow charts
Analyze costs and benefits of IT systems and upgrades
Identify information technology project resource requirements
Design new systems by configuring hardware and software
Document design or development procedures
Train others in computer interface or software use
Write instruction manuals
Provide technical support
Collect data about customer needs
Discover how to put your computer knowledge to work with Excelsior's online bachelor's in information technology.
Computer System Analyst Qualifications
If you're interested in becoming a computer systems analyst, you will need qualifications in the appropriate areas.
Most computer systems analysts have a degree in an IT-related field such as business information systems, computer science, information technology, information management systems, or others. Some employers may require applicants to have a master's degree, so be sure to check the qualifications where you'd like to apply.
It's also a good idea to complete an internship or part-time job that allows you to practice your technical skills and receive hands-on training working with computer systems.
To see what skills are required to enter land a computer systems analyst job, read on.
Common Skills Before Becoming a Computer System Analyst
A successful candidate for a computer systems analyst position possesses several key skills that puts them above their competitors. Among these are:
Proficiency in computer programming
Good communication skills
Critical thinking skills
Interpersonal communication
Technical analysis
Business analysis
Education Needed To Become a Computer System Analyst
For most entry-level computer systems analyst positions, a bachelor's degree in a computer science or related field is required. Excelsior University's online Bachelor of Science in Information Technology program provides you with the knowledge, skills, applications, and practices you need to make an immediate impact in the information technology field. Accredited by the Computing Accreditation Commission of ABET, the online program develops expertise in subjects including software and development, computer systems, database management, network communication, cybersecurity, system administration, human-computer interaction, and project management. This program is a great choice if you're looking to become a computer systems analyst.
Computer System Analyst Career Paths
The role of computer systems analyst can open many professional doors for you. Depending on your knowledge, leadership ability, and skill set, you can move into many other positions.
For example, some computer systems analysts can advance to project manager positions where they lead analysts. Others become IT directors or chief technology officers. Some of the many other careers you may obtain thanks to a background as a computer systems analyst are:
Computer systems consultant
Data processing analyst
Information systems analyst
Programmer analyst
Quality assurance analyst
Software quality assurance (QA) analyst
Systems architect
Applications analysts
If becoming a computer systems analyst sounds like the job for you, consider speaking with an Excelsior admissions counselor to get started on your bachelor's degree.