7 Entry-Level IT Careers
Get Started in IT with This Information Technology Careers List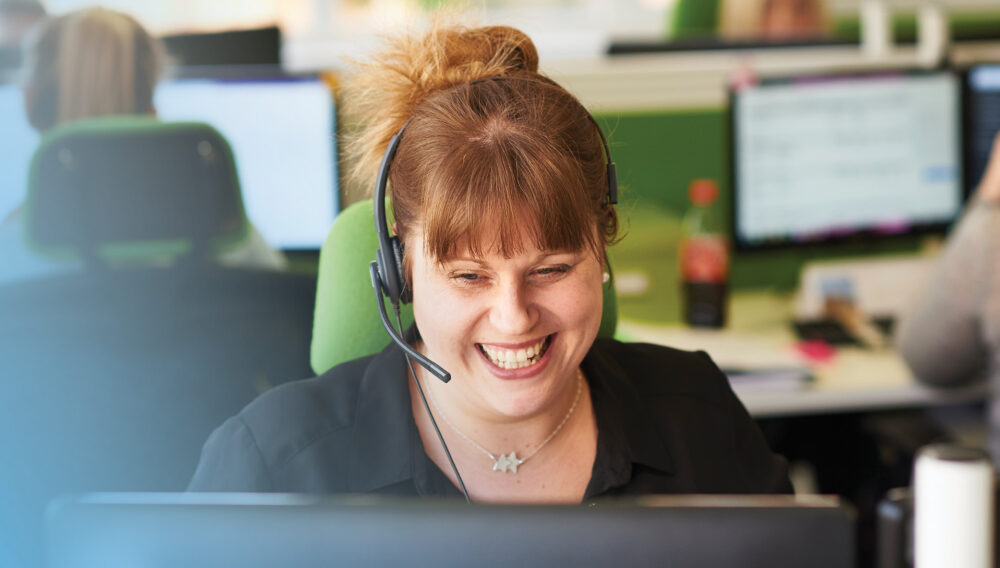 Technology is a growing industry. Having an information technology degree means you can be part of this growing field and can be sure you will have a financially stable career. According to the Bureau of Labor Statistics, the median annual wage for those employed in the computer and information technology fields was $85,000 as of 2019.
To enter the information technology field, you must make sure you have the necessary knowledge and education. This includes knowledge in operating systems, coding, UI/UX, cloud computing, and other computer technologies. You should also earn a degree in computer science or a related field. While it's true that you may only need an associate degree to enter the world of IT, most employers prefer employees have a bachelor's degree.
Excelsior University's ABET-accredited Bachelor of Science in Information Technology program helps you develop expertise in subjects including software and development, computer systems, database management, network communication, cybersecurity, system administration, human-computer interaction, and project management.
Once you have a higher degree, you are well-prepared to apply for one of the many entry-level IT jobs.
Information Technology Careers
IT Support Technician
An IT support technician is responsible for using their knowledge to help customers with technical computer problems. They work in a variety of industries, including telecommunications, finance, data processing, computer design, higher education, health care, and more. They often help install, troubleshoot, test, and maintain hardware and software such as security systems, internet networks, and computer systems. They also help customers understand their computer problems so they can recognize and address them in the future.
Read more about how to become an IT support technician.
Network Technician
Network technicians analyze, test, and evaluate existing network systems. They implement, maintain, and repair computer networks for the organization for which they work. While the job description can vary depending on where they work, most network technicians are responsible for things like guiding customers through the recommended problem-solving steps needed when issues arise with their computers or networks. Network technicians tend to spend their time behind the scenes; however, they must be able work with people from all different departments and places to ensure the network stays safe and protected.
Read more about how to become a network technician.
Network Architect
Network architects design and implement computer networks, often installing routers, modems, and other hardware and software that are essential for communication networks to work correctly. They produce plans for the detailed layout of cables and other requirements of a network, and work to resolve any issues that may arise. Though it might seem like one size fits all, there are several types of network architects, each specializing in a particular field. These positions include wireless network architects, data center network architects, cloud network architects, network security architects, and enterprise network architects.
Read more about how to become a network architect.
Computer Systems Analyst
A computer systems analyst is responsible for suggesting how a company use technology to improve its operations as well as diagnosing technical problems and suggesting new programs to increase efficiency. They work with a variety of organizations and have similar roles and functions. Some of them include testing software performance, coordinating software or hardware installation, troubleshooting issues with computer applications or systems, modifying software programs, and more.
Read more about how to become a computer systems analyst.
Database Administrator
A database administrator (DBA) is responsible for managing a company's databases and ensuring they are backed up so they can be recovered quickly if there are outages. Generally, DBAs perform all administrative and data-related database work. In larger workplaces, however, DBA responsibilities are broken into separate database jobs. Since there are so many different types of DBAs, the roles and responsibilities in this field vary. In general, they share common duties including managing software databases like client records, providing secure access to databases, and monitoring database performance.
Read more about how to become a database administrator.
Software Engineer
Software engineers are the professionals who test, develop, and maintain software and network applications. On a daily basis they design software systems, evaluate and test new programs, optimize software for speed and scalability, write and test code, and more. To be a successful software engineer, it is important to have knowledge in coding languages like Python, Java, C++, and others, and know operating systems, cloud computing, and design testing and debugging.
Read more about how to become a software engineer.
Wireless Engineer
Wireless network engineers specialize in creating, installing, configuring, supporting, and maintaining wireless technologies like cell phones and satellite systems that support wireless communication networks. Their duties and responsibilities include designing and building custom applications, installing necessary hardware or software, establishing and optimizing wireless networks, troubleshoot tasks, and more. If you're interested in becoming a wireless network engineer, it's important to have strong technical, analytical, and problem-solving skills.
Read more about how to become a wireless engineer.