Leading By Example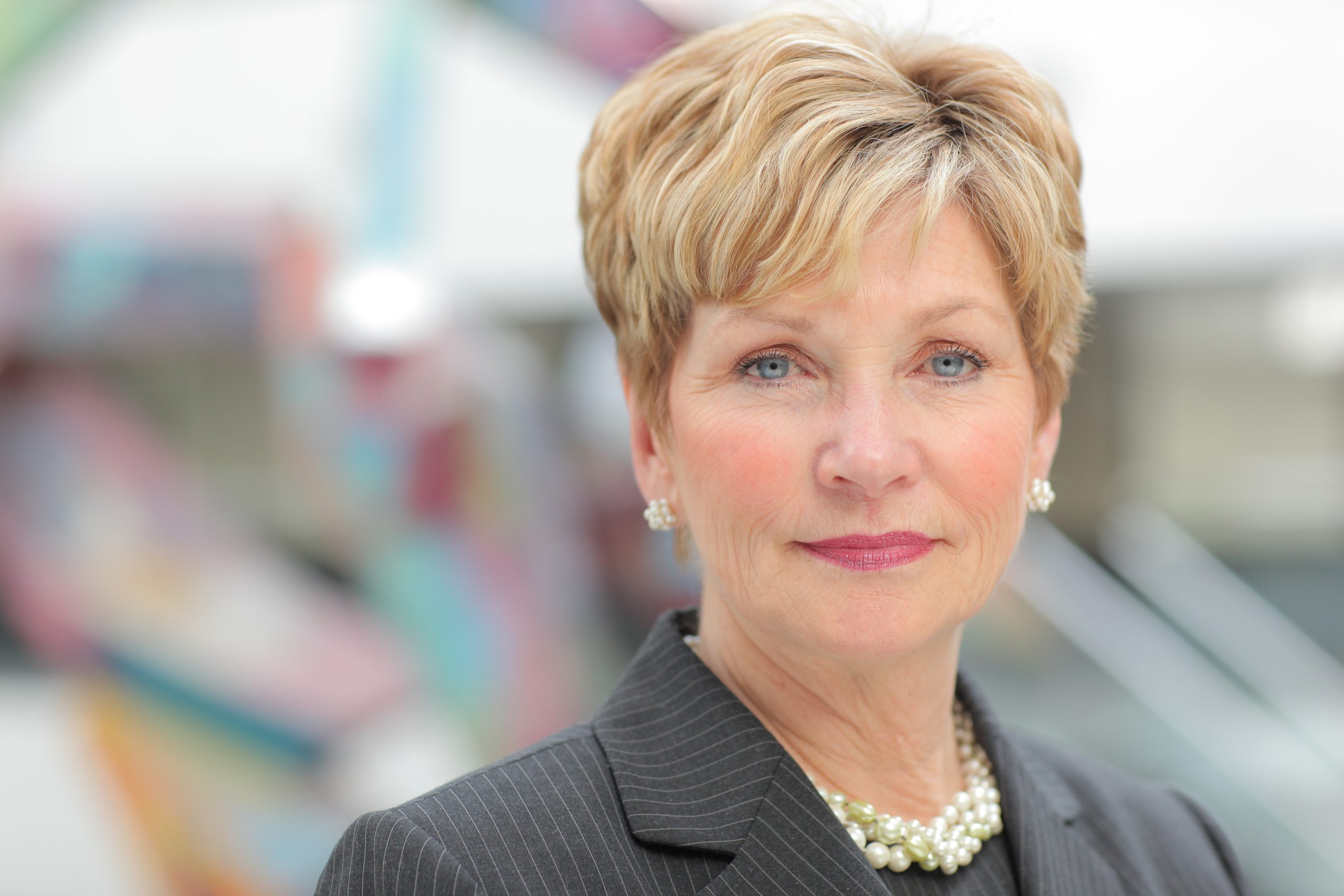 Kathleen Gallo Uses Multiple Skills to Succeed in Her Career
Kathleen Gallo of Ridgefield, Connecticut, never thought about being a nurse when she was younger. Her plan was to become a successful businesswoman. As her best friend pursued nursing, Gallo started to follow the same path and soon discovered she enjoyed nursing's independent work and science background. Over the years, Gallo has been able to apply both her clinical and business skills in a variety of nursing settings, and today she is executive vice president and chief learning officer at Northwell Health, and dean of Hofstra Northwell School of Graduate Nursing and Physician Assistant Studies.
With her best friend's encouragement, Gallo made the career switch after working in business in Manhattan and enrolled in the LPN program at Hospital for Special Surgery in New York City to see if it would be right for her. "I thought, let me see if this is a profession that I want to devote my career to—and I loved it right away," she recalls. When she graduated, Gallo worked at the Hospital for Special Surgery.  Feeling the need to be challenged more, she went to work at Elmhurst General Hospital in Queens, where she "fell in love with the patient population and the complexity of the patient care that was needed."
Eventually, Gallo married and had two children, and decided to continue her education. That's when she discovered Excelsior (then Regents) College. Excelsior's distance learning was beneficial to her because she is a good independent learner, she says, adding that Excelsior's nursing program fit in with her life: "That program was just perfect for my learning style and it allowed me to accomplish what I needed to accomplish while I had a growing family." She earned an associate degree in nursing in 1980 and a bachelor's degree in nursing in 1986. She credits her Excelsior degrees with preparing her to go on to earn a master's degree in nursing at Stony Brook University and a PhD and MBA at Adelphi University. She says, "I don't know what the outcome would have been if it wasn't for Regents at the time. Eventually I would have gotten to where I wanted to go but at a much, much later stage in my life and, of course, that would have impacted on my career and where I am today."
While going back to school for her undergraduate degrees and caring for two young children, Gallo worked every other weekend at North Shore University Hospital in the emergency department. She liked the emergency department and trauma because of many "moving parts" and making decisions based on good information, as well as working in teams. Gallo moved on in her career, eventually becoming the director of the emergency department at Stony Brook University Hospital, and then becoming system administrative director of emergency medicine at North Shore-LIJ Health System (now Northwell Health) in 1996.
Northwell Health is the largest health system in New York State with 66,000 employees, 23 hospitals, and more than 700 outpatient facilities. In 2001, as the Chief Learning Officer, Gallo led the creation of the Center for Learning and Innovation, which focuses on workforce development, leadership development, and includes business courses. The Center also has a significant interprofessional clinical simulation center and a bio-skills education center for clinical education. In 2015, Gallo became the founding dean for the Hofstra Northwell School of Graduate Nursing and Physician Assistant Studies. "Between Hofstra and Northwell, the resources for our nurse practitioner, PA, and medical students are quite significant and impactful," she says.
Gallo leans on her nursing and business experience gained during her various jobs throughout the years. She says in her current roles, she has a bigger impact on patient care: "As a clinician, you can affect one, maybe two patients at a time; where as an administrator you can aim to make an environment such that multiple staff are affecting multiple patients with good outcomes."
Gallo enjoys helping students become successful and seeing the impact her team has made on the lives of students and patients. Though retirement is in her near future, Gallo wants to continue to build nursing programs and expand the Center for Learning. She doesn't want to slow down or stop building, and she's ready to face anything. "If there isn't a challenge, I'm not interested…There's nothing better than a challenging role," she says.
More from Kathleen Gallo:
Best podcast/book/magazine:
"I'm a big Harvard Business Review reader. I also read the Wall Street Journal. I like the Sunday New York Times."
Most important skills in being a leader:
"No. 1 is hire the right people and have programs in place so they can advance their skills and competencies…there's nothing better than having your employees working at the top of their potential."
Best advice received about being a chief learning officer:
"It's all about the people; it's not about the chief learning officer. And you're there to strategize on how to be able to advance the organization through the power of its employees."
More Information about Excelsior University and Northwell Health's Educational Partnership Northwell Health