Teaching Students and Hunting Killers
Douglas Lee Gilbertson used his BS to launch a rewarding and exciting criminal justice career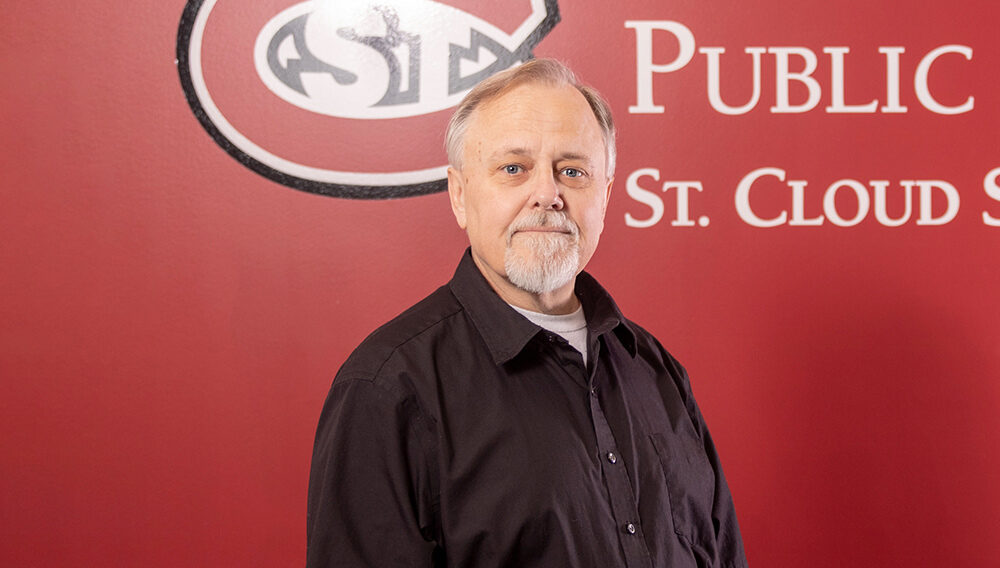 Douglas Gilbertson, a veteran of the U.S. Army, earned a Bachelor of Science in Liberal Arts from Excelsior College in 1995 and went on to earn a master's and then a Ph.D. Now a professor of criminal justice at St. Cloud State in Minnesota, most people know him as a teacher. Others recognize him as one-third of a team that investigates the cases of the Smiley Face Killers.
In 2005, Gilbertson was looking for a final project for his Crime Analysis, Mapping, and Profiling graduate-level class when he came across names of young men who had gone missing and presumably died of the same cause. He gave the topic to his students to research and profile, and also called a television producer he knew in the Twin Cities to record the students' final presentations. The video was posted on the internet and that's when things took off.
In October 2006, retired New York City detectives Kevin Gannon and Anthony Duarte approached Gilbertson with a request that he join them as they investigated the cases of those men, which they believed fell under the work of a murderer(s) dubbed the Smiley Face Killers. The moniker comes from the graffiti smiley faces that were found near the victims. Gannon and Duarte, and later Gilbertson, believed the young men found dead in bodies of water across several midwestern states from the late 1990s to the 2010s did not accidentally drown, as concluded by law enforcement.
Duarte, Gannon, and Gilbertson brought new media attention to the deaths of the young men and appeared on the documentary series "Smiley Face Killers: The Hunt for Justice" that aired on the Oxygen channel from January to February 2019. Gilbertson and Gannon have also co-written a book, "Case Studies in Drowning Forensics," and Gilbertson has appeared on several television shows, including "Larry King Live," "Dr. Phil," and "Dr. Oz."
He continues to spend summers with Gannon, visiting the families of the deceased young men. "Every summer, every June, Kevin will fly in here to Minnesota. I'll pick him up at the airport, we'll hit the road for a couple of weeks, and we go check out some of the old cases that are still open," says Gilbertson, adding that they always make sure to visit with the families of the deceased. It's usually not hard to work with law enforcement to obtain files because by now the information is public record, and they are able to obtain the data with the Freedom of Information Act. What is hard, however, is talking with the parents, Gilbertson says, because they are often looking for end-all answers about their family member that Gilbertson and Gannon cannot give.
Gilbertson is glad to work on the Smiley Face Killers cases but has also worked on other controversial and high-profile cases. For instance, he says his biggest triumph so far is having brought to light the possible innocence of Rodney Reed, who was convicted in Texas of murder. With new evidence, Gilbertson and others were able to get a stay of execution for Reed in 2019, and Reed is now working with the Innocence Project to prove his innocence.
Gilbertson's career is the outcome of his military experience and educational journey. When he was just leaving the Army and lacked educational experience, Gilbertson didn't have many options for work. He happened to find a flyer for Regents [now Excelsior] College at his base, Fort Hood. Regents awarded 21 credits in Czech Studies for the language training he completed at the Defense Language Institute Foreign Language Center in Monterey, California, and then he took history courses at St. Cloud State University that he also transferred into Excelsior.
After earning his bachelor's degree, Gilbertson pursued a master's in criminal justice and specialized in gangs to complement his time as a signals intelligence analyst in the Army, where he was exposed to different groups of peoples' ways of operating and communicating. "I'm like, 'how can I translate, transfer those skills as a signals intelligence analyst into criminal justice?' It's just like trying to keep track of gangs; you've got the Crips; the leader's name is this, and he goes by Scoop, and their colors are blue. And these are their symbols…And so it was the same skill set, just a different group of people," Gilbertson says, explaining that being a signal intelligence analyst meant you also had to look closely at the uniforms, colors, and flags of different groups of people.
Gilbertson went on to earn a Ph.D. in Sociology from Western Michigan University in Kalamazoo, Michigan, to further understand the inner workings of criminal activity. "I need to understand the sociological theory to understand the criminological theories and that's what led me to sociology," he recalls.
Gilbertson's work doesn't stop at tracking down killers; he continues to speak at conferences and has the privilege of saying he is the only person to have done a content analysis on gang theory from the 20th century. He has also worked with George W. Knox at the National Gang Crime Research Center since the 1990s and is the executive editor for the Center's Journal of Gang Research. He is also able to boast that even before he finished his master's degree, he was invited to speak on war crimes at a conference in Amsterdam.
Whether he's investigating old cases or teaching a class of future criminologists, Gilbertson has pride in his work and has fun doing it. While recording an episode for the Oxygen documentary, Gilbertson offered to jump into the Charles River in Boston when no one else would. The producer loved it —Gilbertson's determination, vigor, knowledge, and dedication make for good tv.
More from Gilbertson:
What advice would you give somebody who wanted to pursue a career similar to yours?
"You need to figure out first where you are. Are you concerned about victims or the offenders' rights?
Because criminal justice is multidisciplinary. It's not just biology. It's not sociology or social work. You know, it's chemistry, biology, it's law…so if you think [offenders] can be rehabilitated, then maybe you should be a probation or parole officer. If you don't; you're okay with just babysitting them, well, you might make a good prison guard or correctional officer. If you want to go out and get the bad guys on the street, then maybe you should be a cop. But if you're out there for the thrill of the chase, and you might be shot at, do us all a favor and don't put on a badge; join the Army or the Marine Corps."
What do you think is the best piece of advice you ever received on the job?
"The guy who started our program was an Ohio state trooper. He had all kinds of little gems. 'If you're hunting raccoons, don't let your dogs go chasing after rabbits.' In other words, stay focused. Another one was, 'Unless you're willing to go to court with it, don't record it. Don't write it down. Say it and be done with it.'"
Is making ethical decisions something you find that you come across daily?
"They're about the biggest challenge. Ethics-wise, don't lie to the family. Don't tell them what they want to hear…Because it's more important for them to know the truth, so they can have closure. Never lie. Never." Follow Gilbertson's education path by learning more about Excelsior's Liberal Arts degrees.