It's Personal: Lifang Shih Ensures Support for Technology Students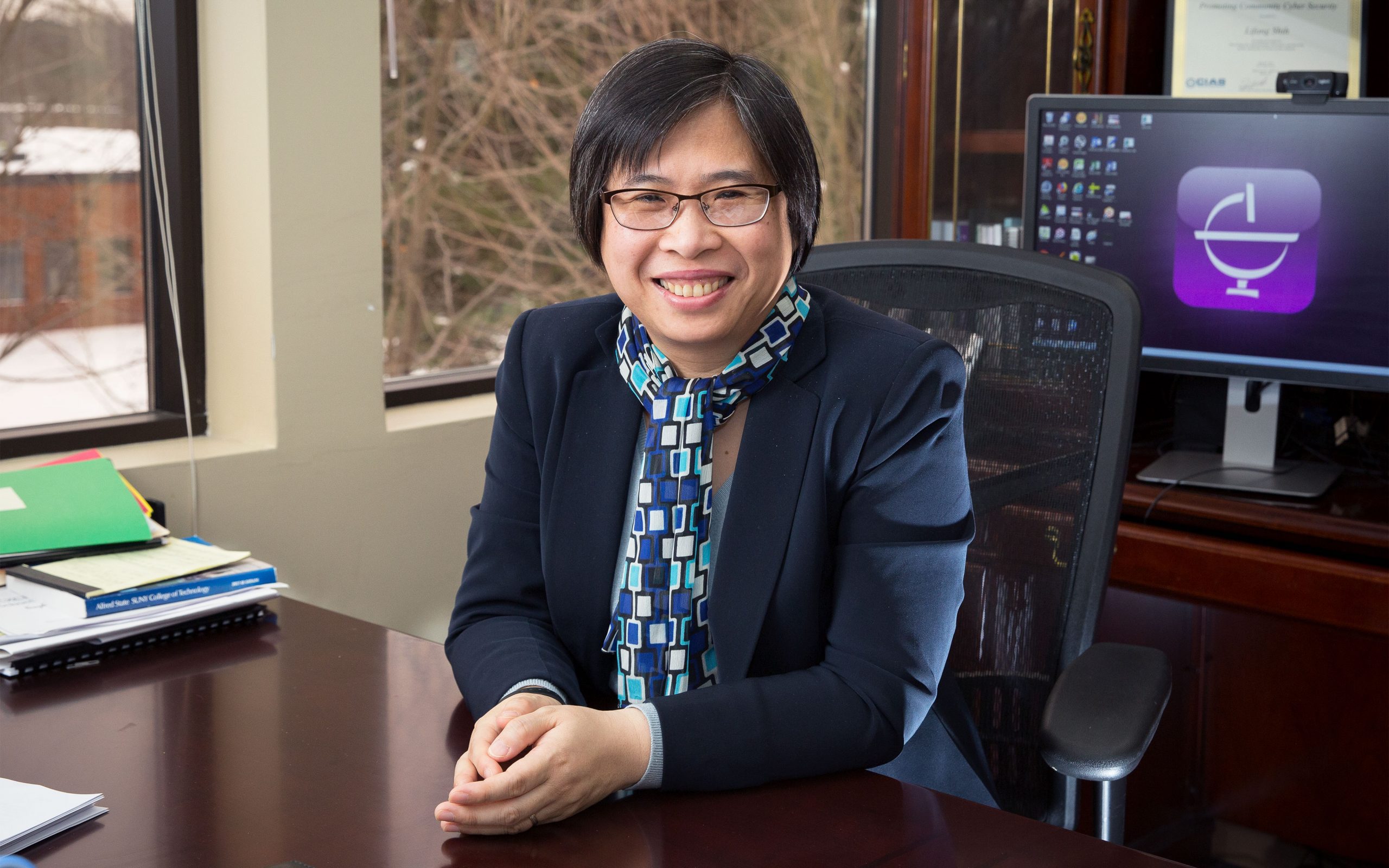 Attention adult learners considering a career in technology. Lifang Shih, the dean of the School of Business & Technology, would like you to know it's not too late.
She knows this first-hand since her own path to a technology career was not a traditional one.
As a child growing up in Taiwan, Shih was a good student in chemistry, physics, and math. However, when it came time to take the entrance exam to determine what high school she would attend, she did not earn the required grade to attend a high school specializing in math, science, and technology. Without attending such a high school, she had very little chance to attend a college that would prepare her for a career in STEM. She was then tracked for liberal arts, was an English major in college, and became an English teacher. However, her interest in technology did not wane.
"I liked to use technology and software to enhance my language learning in the classroom, says Shih, pointing out that it was innovative to do so at the time.
She ultimately decided to pursue a degree in instructional technology. To find the right academic program, she decided to study abroad. She moved from Taiwan to Albany, New York, with her husband and enrolled at the University of Albany. While pursuing a master's in curriculum development and instructional technology from UAlbany, she had an internship at the university's Center for Excellence in Teaching and Learning. She became an instructional designer for the center after earning her degree. In this role, she developed, designed, and maintained the center's website, and helped faculty to learn how to use the software programs and equipment, among other responsibilities. At the same time, she began pursuing a doctorate in curriculum and instruction from UAlbany.
Working in the educational technology field blended her passion for learning with her passion for how technology can enhance learning and disseminate information. In January 2005, she became the first director of online course management at Excelsior's School of Business & Technology. This was when the College was beginning to build its online course offerings, and in this role, Shih designed the course template and programmed courses. She later became director of program development and assessment for the school and then associate dean followed by associate dean for technology. In July 2016, she was named interim dean and held that position until being named dean in January 2017.
As dean, she continues to value innovative thinking and seeks ways to use instructional technology. In the recent fall term, the School launched its first online nuclear simulator as part of the BS in Nuclear Engineering Technology program. There are also virtual labs in the information technology and cybersecurity programs.
"I know, I know the value of hands on skills, especially with the technology students," stresses Shih. "And I understand their struggle, especially our students who are not from a traditional path, which is usually selective."
The student experience is not just about the class experience, she says. It's also about how students are prepared so they are ready to learn the curriculum. Drawing from her own experience, she knows not all students who are interested in a technology program will come to Excelsior with the foundational knowledge they need for success.
One way the School of Business & Technology helps support these students is through a math boot camp, a free self-paced course for students who need a refresher on high school math, including pre-calculus. The course is open to all business and technology students, and they can take it while enrolled in other courses.
"Because my door was shut, because of the limited options available while I was in the College, that's why I'm very passionate about the mission of this school that makes the STEM field not selective," says Shih. "We provide people who have the desire and inspiration to get into these selective fields the opportunity to really change to a [technology] field."
There's no time limit for making a career change to a technology field, or within a technology field. "It's never too late if you want to work hard because we will meet you where you are," she says.
At Excelsior, the door is open.