Social Media as an Investigative Tool and the Rise of Citizen Detectives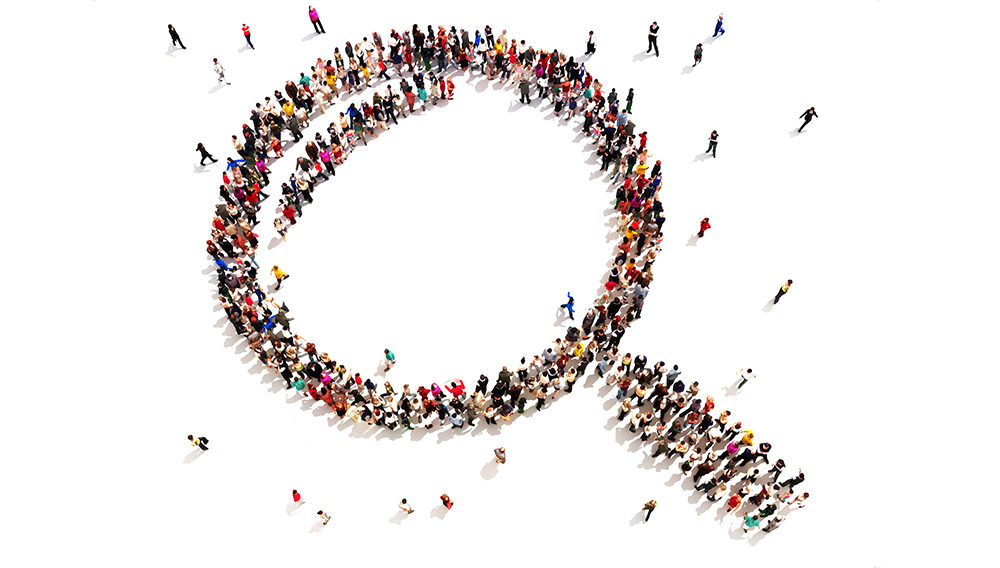 If the activity of citizen detectives is any indication, social media can become a useful tool for law enforcement and other agencies as they work to investigate and solve crimes.
Amateur crime solvers are turning to sites such as websleuths.com and Reddit to use the collective power of social media for the good of solving cold cases and crimes. This is publicized by none other than Billy Jensen, an investigative journalist, and co-host of the podcast "The Murder Squad," which tells some of these unsolved stories and invites listeners to help crack the cases. The podcast urges listeners to upload their DNA to international databases to help solve cold cases and, in fact, got its first credited arrest in 2020.
Many of the first of these citizen detectives are not without qualifications, as they are also investigative journalists whose work experience and skill set have continued to prove useful as they cross over into this area of solving crimes. Jensen has a new documentary miniseries on Discovery+ called "Unraveled" in which the public gets a glimpse into the real-time work behind the scenes of solving unsolved cases, such as the Long Island Serial Killer. Jensen is well known for his best-selling book, "Chase Darkness With Me," in which he chronicles his rise as what he deems a "citizen detective" as well as his connection with the late Michelle McNamara, a true-crime journalist who started the website TrueCrimeDaily.com. McNamara eventually wrote the book "I'll Be Gone in the Dark," which took a deep dive into her almost obsessive search for information on the East Area Rapist/Golden State Killer, who she hypothesized may still be alive. Through her digging, Jensen's help, and working with law enforcement, this serial killer was eventually identified through DNA, arrested, and took a plea deal admitting guilt to all of the crimes in exchange for being spared a death sentence.
Social Media's Role in Crime Investigations
TikTok, a social media platform where users generate video content, is becoming a haven for these citizen detectives, particularly as very public cases such as the recent homicide of Gabby Petito unfold in the public eye. Previously, you would have seen platforms like Twitter being used to instantaneously share theories and evidence in cases, but the demographic has changed. The ability of TikTok to generate video and greenscreen other platforms and photos to analyze more deeply what's going on has made it a logical platform for this type of work.
This brings to light a two-fold idea that social media can be helpful in solving crime. Social media is not only a tool in which the public, witnesses, law enforcement, journalists, and citizen detectives can share and analyze evidence but also a source of evidence provided by the accounts of the victims and persons of interest.
Danielle Radin, a digital journalist with CBS LA, has taken to TikTok to post a more than 30-part video series in which she dissects Petito's social media accounts and alleges that Petito's boyfriend, Brian Laundrie, took over Petito's accounts. She has been trying to determine what is authentic to determine what may have occurred to Petito. The first video she created has over 300,000 views. Another account, @red.white.andbethune, who posts content that has nothing to do with true crime, happened to be the person who found Petito's van and captured that on video. The TikTok they posted of her van has been seen 8 million times and is now a major piece of evidence in the case. Consider too, that Miranda Baker, a woman who unknowingly picked up Laundrie hitchhiking in the hours after Petito's death, didn't have a TikTok account prior to this encounter, but she created one simply to share a video of her story while simultaneously working with the authorities. In the video, she tells about how she picked up Laundrie and how he seemed and was acting. Her original video posting has 17 million views, and she alone has 320,000 followers.
Similarly, Brian Entin, a correspondent for News Nation Now out of Miami had been stationed outside the Laundrie family house in North Port, Florida, for weeks covering the comings and goings and any updates from law enforcement in the Petito case. He is seen on social media as the go-to for information, even before agencies like the Denver field office of the Federal Bureau of Investigation (FBI), for his thorough investigation and explanation of what certain actions mean.
Law enforcement is also using social channels. Twitter is a platform that sees a lot of what-if and conspiracy theories. More and more law enforcement agencies such as the FBI have taken to using Twitter to release statements, arrest warrants, etc., in highly publicized cases. The FBI has the main Twitter account, and then each corresponding field office has its own account. It's unclear as to whether or not there are specific standard operating procedures to be followed, but not only can they disseminate information this way, they can also use the power of the internet to gather tips, gain awareness, etc.
Using Social Media to Effectively Solve Crimes
It is estimated that 45 percent of the world's population is active on social media. To make social media an effective tool in criminal justice, a more effective process and training is needed.
In a 2014 report from the Center for Improving Investigations, 8 out of 10 police officers were using social media as a tool in their investigations, with the majority of these uses focused on crime investigation as opposed to crime prevention. I can only imagine that in the seven years since this report was published, these numbers have risen dramatically. However, 52 percent of all agencies admitted to not having a process for social media; documented procedures for what can be used and how it can be used; what's considered usable evidence and admissible in court; and even access to the platforms while they're working, let alone training for agency employees.
The focus for law enforcement agencies has been more on creating guidelines for officers and other law enforcement professionals on how to use and structure their personal social media accounts and what content is appropriate for them to post, and less on the way social media can be used in investigations and in bringing perpetrators to justice. To be most effective, there needs to be a collaboration between law enforcement agencies and citizen detectives to provide real-time help in solving current and cold cases.