Our Culture
Why We Work, How We Work
Ask us about our culture and you'll probably recognize a few common themes:
Transparency
Transparency at every level is central to all we do, whether it's open communication with our students to making sure that all students, instructors, staff, and members are kept informed about Excelsior's plans. We believe everyone has a voice.
Commitment
Every one of us is united in our commitment to our students and that means we've built a culture with a lack of ego and departmental hierarchy. We're one team working toward one goal.
Togetherness
We also genuinely enjoy each other's company! We love to acknowledge our team with employee awards celebrating longevity, volunteerism, and our shared hard work. There are also opportunities to join clubs and committees, and to participate in special events throughout the year.
Diversity, Equity, and Inclusion

Excelsior knows that the strength of an inclusive culture comes from the power of a diverse community and actively works to foster a sense of belonging for students, instructors, employees, and all members of its worldwide community.
Acknowledging that true diversity, equity, and inclusion takes constant cultivating, Excelsior University strives to integrate these dynamic concepts into all aspects of Excelsior, including through the recruitment of students, faculty, and staff; curriculum development; volunteerism; and participation in educational programs, trainings, events, and celebrations.
Giving Back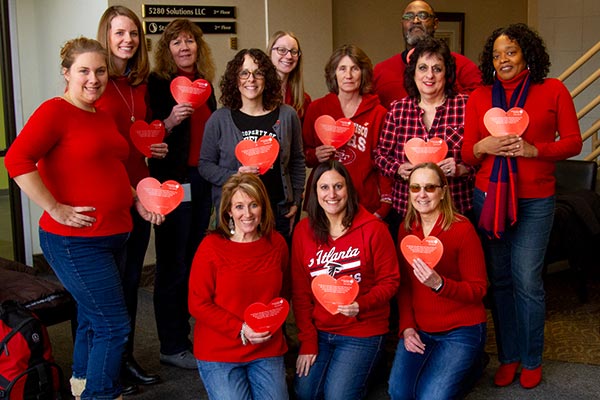 Excelsior students come from all over the world, but we're especially proud that a large percent come from right here in the Capital Region of New York state. That's why we're always looking for opportunities to give back.
Excelsior employees receive paid volunteer time off every year to use supporting their community in any way they choose. They can also participate in the dozens of volunteer opportunities our Community Engagement Committee coordinates throughout the year with local organizations.
In 2020, Excelsior employees donated their time, and over $35,000 of their own money, to the American Heart Association, Veterans and Community Housing Coalition, Equinox, Regional Food Bank, Mohawk Hudson Humane Society, and to scholarships for Excelsior students.