Board of Trustees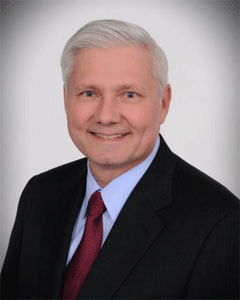 Kent A. D. Clark
Title
President and Chairman of the Board, Clark Advisory Group
Education
MA in Public Policy Management, Georgetown University
BA in Liberal Arts, Regents College
AA in Industrial Technology and Business, Pierce College
About Kent A.D. Clark
Kent Clark of Springfield, Virginia, is a chief executive officer and military veteran with experience leading the strategy, finance, operations, personnel, and logistics of diverse organizations to drive efficiency, profitability, and risk reduction. As a veteran of the U.S. Army, he held progressive senior ranks, retiring as a lieutenant colonel. During his service, he advised U.S. Armed Forces leaders across multiple geographical locations, both domestic and abroad, on strategy, logistics, and resource planning. He also specialized in the deployment of large overseas logistical operations during combat, working with allies, foreign militaries, governments, and inter-agency partners.
Clark is certified in board and advisory work across the spectrums of cybersecurity, governance, finance, audit, strategic planning, and development for both for-profit and nonprofit organizations. He most recently held the position of CEO at AMVETS National Service Foundation in Lanham, Maryland, where he spearheaded the major transformation of the 4th largest veterans service organization with a complex organizational structure, providing clear direction and governance while upholding the highest levels of ethics and fiduciary care. Previously, he held the position of chief appropriations advisor/national security director in the office of U.S. Rep. C. W. Bill Young.
He leverages his proficiency in organizational change management to solve critical challenges and cultivate strong relationships across a wide variety of stakeholders with his current service on the National Association of Nonprofit Organizations and Executives as non-executive director, Board of Governors, and National Director's Executive Council as well as with his position as the past national commander general in the Military Order of Foreign Wars.