Five Minutes with Savannah White, MSM
"The lesson is to think about where you see yourself in the future and how this degree impacts that path.  If you see there are many barriers to getting where you want, a bulletproof plan will mitigate and even remove some of these barriers.  So, remember that anything is possible, should it be your priority." -Savannah White, MSM
In my interview with Savannah White she gets real about her experience as a student at Excelsior College. Masters degree in hand, Savannah is on the fast track and is not looking back. She will be starting her new position as an Academic Advisor with a concentration in nursing and health sciences in our Student Success Center very shortly and is excited to utilize her skills as a Success Coach in this role. Read more to learn more about Savannah as you may find that you relate to her as a student yourself at Excelsior College.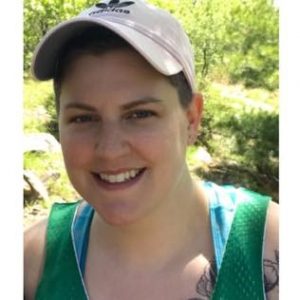 Hannah Lynch: What challenges did you face while getting your Masters of Science in Management at Excelsior College?  
Savannah White: My overall challenge is motivation.  It was hard for me to see the importance of it towards the end of the degree.  I had a lot of motivation in the beginning.  Courses go by fast for eight weeks and that three week break over the holidays helped me recoup.  As I reached the end of my program I was really struggling with energy, positivity, and effort to produce quality work.
How did you push forward?
For me it was reminding myself of the benefits that a Masters degree would provide for me and what sort of doors would open up upon its completion.  Also, just know there is a means to an end, so I knew at some point in time I would never have to do this again.
A very big one is support.  I think a lot of people don't think it is a big deal to tell others they are in school or what they are working on, or even if it is relevant.  Because I think for some it could seem random to have a conversation about being in school, or it is just expected.  But the more people I told and the more I spoke about it with them they asked me about it.  Whether it is coworkers, my superiors, they hold me accountable because they are expecting me to finish this.  It can help give you some motivation if you know others are counting on you.
What did you do to stay motivated?
This is a hard question.  Sheer determination and willpower were helpful, but I do not have a good answer for this.  I would say, referring back to support is the accountability piece.  The accountability from others is what sustained my motivation.  If I didn't have that I don't know if I would have finished this course.
What was the hardest part about getting your degree?
I would say maintaining my momentum.  I went straight through with no breaks and doubled up one term, taking two eight week classes.  Would I recommend this approach to others?  I'm not sure.  Because I know for some it is not feasible.  However, should you take a break there must be a plan in place for you to start again.  In terms of my motivation problem, I think that since I motored through the degree I felt burnt out a little.  Maybe if I had some scheduled breaks this last course would not have been as much of a struggle.
As a Student Success Coach at Excelsior College you help students daily making sure they have everything they need to be successful.  Did you find yourself using some of your own advice that you give to your students?
Yes. Be kind to yourself.  There will be some weeks where you will ask if it is all worth it. And there will be times when you feel very accomplished.  Remember those times.  I think there can be a stigma around not making progress quickly and that is false.  Little progress is better than no progress.  And when you feel that you are stuck remember how far you have come.
Any lessons learned?
Being busy is a myth.  You make time for what you think your priorities are.  Are there certain obstacles and challenges that prevent progress in school? Yes.  However, bulletproof plans do exist.  The lesson is to think about where you see yourself in the future and how this degree impacts that path.  If you see there are many barriers to getting where you want, a bulletproof plan will mitigate and even remove some of these barriers.  So, remember that anything is possible, should it be your priority.