Students Access Holistic Support Through Confidential Services and Support Resources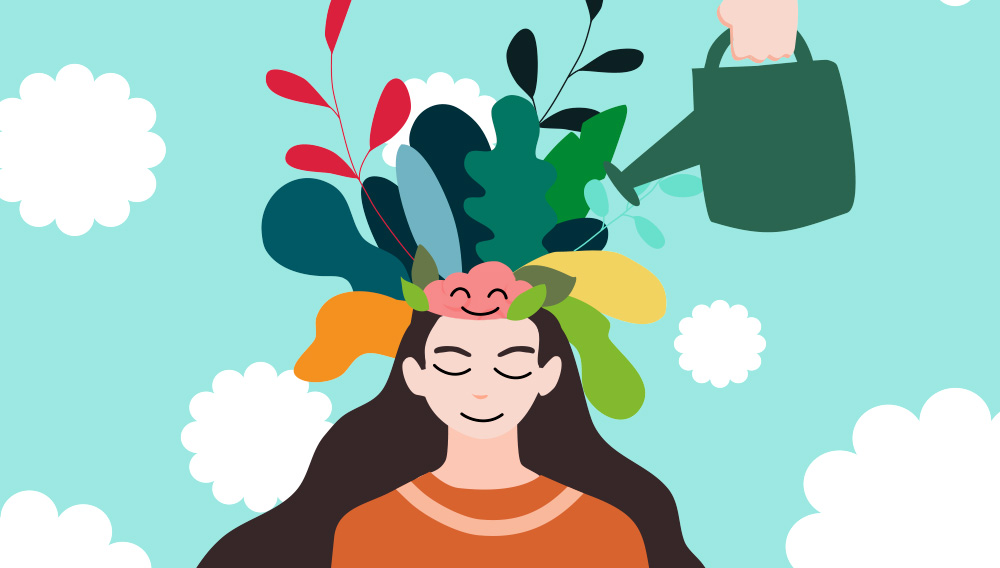 While pursuing their degrees, Excelsior College students balance multiple priorities and responsibilities. To help students with life's stressors before they can become a barrier to their academic success, the College recently introduced a student assistance program with confidential counseling and a variety of additional support services.
Through a partnership with ComPsych, a provider of employee assistance programs, Excelsior connects students and their household members to confidential support, resources, and information for personal and work-life issues 24 hours a day, seven days a week. In addition to the student assistance program, ComPsych's GuidanceResources platform includes self-service resources that are available online, so students can access timely, expert information when they need it. The student assistance program and additional support services are offered to all enrolled students at no cost.
"Often, a life stressor drains students' energy, motivation, and time and can keep them from making progress with their degree program," says Jeanne Mannarino, director of student engagement and staff training at Excelsior. "We are hoping that having this resource will encourage students to proactively address stressors and avoid having to withdraw from or fail a course. The services offer such a wide range of support — from finding childcare to help with budgeting and finances — so there's bound to be something of benefit for all students."
By offering the student assistance program and the additional support services, Excelsior can meet the holistic needs of students as they juggle their various responsibilities. Academic advisors will continue to assist with students' academic concerns, while ComPsych resources address students' everyday life challenges.
"Our academic advisors, while very knowledgeable about student success theories and practices, are not licensed mental health counselors or social workers," says Mannarino, who, as part of her job, provides training and support to academic advisors. "We previously offered students referrals to national and community services but wanted to be able to connect students with a more personalized support system."
Academic advisors have tracked the types of concerns students talk about, and the partnership with ComPsych helps to ensure that students receive the individualized support they need to address a variety of nonacademic challenges. ComPsych's trained clinicians and experts can assist students with concerns that fall outside the scope of the academic advisor's role, including such complicated and serious ones as caring for an ill loved one, food insecurity, homelessness, and mental health.
ComPsych, based in Chicago, has clinicians located worldwide, so this partnership enables Excelsior's geographically dispersed, diverse adult students to receive information about resources local to them. ComPsych also has experience working with military and veteran populations and understands the unique needs of these students, especially those who have recently separated from the military or are returning from deployment.
Students can find information about contacting ComPsych GuidanceResources through a link in the MyExcelsior student portal, and academic advisors and instructional faculty can also direct students to the resources in MyExcelsior when a student mentions having a life challenge or asks for assistance. Also important, when students access the services via phone, they speak directly with a counseling professional who will listen to their concerns and guide them to the appropriate services. In addition, ComPsych's online portal offers self-service for vital information, tools, and support, including articles, podcasts, videos, slideshows, on-demand training, and "Ask the Expert" personal responses to questions.
"The College selected ComPsych as the provider of our student assistance program due to its vast array of services," says Kathy Moran, the College's ombudsperson. "They not only provide individual and family counseling, but also offer GuidanceResources that address issues such as wellness, relationships, work and education, financial and legal matters, lifestyle, and more. Students can find information on the ComPsych website ranging from 'How to Eat Healthy on a Budget' to 'Time Management Tools and Principles.' I am certain that these services will equip our students with the resources they need to be successful in their academic, personal, and professional lives." Check out Excelsior College's Society for Human Resource Management Student Chapter.
The GuidanceResources services include:
Student Assistance Program for Confidential Counseling: The student assistance program provides short-term counseling services for students and their household members to help them handle concerns constructively, before they become major issues. Students and their household members can call anytime about concerns such as marital, relationship, and family problems; stress, anxiety, and depression; grief and loss, job pressures, and substance abuse. Each person has access to three face-to-face sessions per issue, per year.
Work-Life Solutions: For students who find that they have too much to do, and too little time to get it all done, work-life specialists can help. They can do the research for students and provide qualified referrals and customized resources for child and elder care, moving, pet care, college planning, home repair, buying a car, planning an event, selling a house, and more.
Legal Support: Students have an attorney "on call" whenever they have questions about legal matters. If students require representation, they can be referred to a qualified attorney for a free 30-minute consultation and a 25 percent reduction in customary legal fees.
Financial Information: Everyone has financial questions. With this benefit, students can get answers to their questions about budgeting, debt management, tax issues, and other money concerns from on-staff certified public accountants, certified financial planners, and other financial experts.