Testing & Training International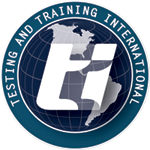 Testing & Training International (TTI), as a partner with Excelsior University, assists students from the Orthodox Jewish community to reach their academic goals while being sensitive to their religious and cultural values and customs. Since 1996, TTI has provided Orthodox Jewish students with higher education opportunities in an environment that prepares them to be knowledgeable, ethical and respected professionals. With over 2,000 students, nationally and internationally, TTI is the premier provider of alternate opportunities to earn College credit and career advancement for the Orthodox Jewish community. TTI is proud to partner with Excelsior University for all of our undergraduate degrees.
TTI students receive a discounted Excelsior University enrollment fee and access to a portfolio process specific to their needs.
More Info
Contact an Excelsior University admissions counselor:
Toll free phone: 888-285-8649
Email: admissions@excelsior.edu
Please reference the name of your organization when speaking to or emailing us so you'll be able to take advantage of all partner benefits.