Chief Communications Officer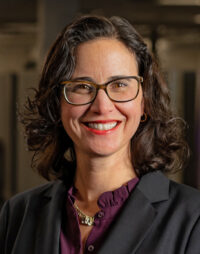 Erin Coufal
Education
MBA, Loyola University New Orleans
BS in Business Management, State University of New York Geneseo
About Erin Coufal
As the chief communications officer, Erin Coufal leads the communication strategy and messaging for Excelsior University. She serves as a spokesperson for Excelsior, directs public relations plans, and promotes Excelsior through internal and external communications with key stakeholders.
Coufal joined Excelsior's Marketing unit in 2020 and became the chief communications officer in 2022. She has been instrumental in maintaining and building internal communications channels and supporting Excelsior's mission through community relations.
Coufal is an active member of the community and volunteers with various not-for-profit organizations, and she is the secretary of the board of directors for First New York Federal Credit Union. In a prior role, she led her teams to win the Public Relations Society of America Capital Region 2019 MARCOM for storytelling and the 2020 MARCOM for an integrated campaign.