National Cybersecurity Institute Journal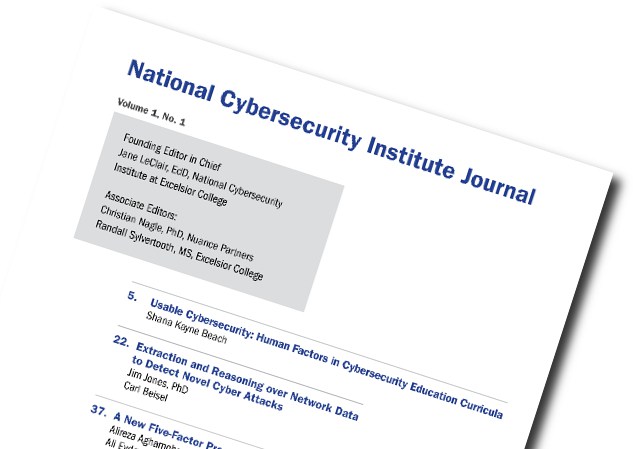 Welcome to the NCI Journal Aims & Scope The National Cybersecurity Institute Journal, a high-quality, peer-reviewed journal, covers topics that appeal to a broad readership within the cyber security discipline, with a particular focus on education, training, and workforce development. The manuscripts submitted to the Journal are reviewed for their contribution to the advancement of applied research in the area of cyber security.
The National Cybersecurity Institute Journal, is an Open Access journal and will not charge readers or their institutions for access. Readers have the right to "read, download, copy, distribute, print, search, or link to the full text of the article," in accordance with the Budapest Open Access initiative (BOAI) definition of open access. Readers may copy, distribute, display, and perform the work, and make derivative works based on it for non-commercial purposes with the proper citation of the original work. If an article contains a figure from another source that is protected by copyright, the National Cybersecurity Institute Journal copyright does not cover this figure, and permission from the original source of publication is required.
Past Issues