Board of Trustees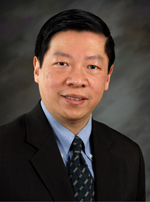 KH Maman
Title
Firm Director (Ret.), Cyber Risk Services,
Deloitte & Touche's Enterprise Risk Services, New York City, New York
Education
Executive MBA, Columbia University
Master's and bachelor's degrees in electrical engineering, Illinois Institute of Technology
About KH Maman
KH Maman has more than 25 years of experience in the field of information systems security, telecommunications (voice, data, wireline, and wireless), systems design and integration, network consulting, PCI credit card security, breach investigation, business continuity planning and disaster recovery, risk and control audit/assurance, privacy, and program management. A specialist in network and telecommunications and information and infrastructure surety and audit/assessment, he was responsible for delivering information, infrastructure security, and privacy consultation at Deloitte, one of the big four professional services firms.
Among the major clients he has worked with are Verizon Communications, Time Warner Cable, AETNA, Morgan Stanley, and the Securities and Exchange Commission. Prior to joining Deloitte & Touche, Maman spent 12 years with NYNEX/Bell Atlantic where his last position was director of business network services program management. He supported the implementation of a new fiber-based 2.6 million telephone-line network in Thailand using switching equipment from AT&T, NEC, and Siemens.
Maman holds a U.S. patent on a security system. He earned an Executive MBA at Columbia University, and master's and bachelor's degrees in electrical engineering from the Illinois Institute of Technology.