Board of Trustees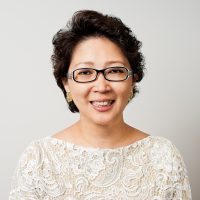 Rose Wang
Title
Entrepreneur, and founder of Binary Group
About Rose Wang
Rose Wang is a serial entrepreneur. She is the founder of Binary Group, an IT consulting firm providing enterprise solutions. She spearheaded the company growth in a highly competitive market and built a multi-disciplined team of seasoned industry and former government leaders. Forbes recognized Wang in 2013 as one of the "Most Powerful Woman Entrepreneurs" that year. In its 18-year history, the firm was recognized many times for the exceptional results it delivers to customers. In 2015 and 2016, Wang sold the firm in successive transactions.
Wang is a highly-regarded IT strategist and a technology entrepreneur. Early in her career, she was a pivotal engineering team member for Lighthouse Design, a Silicon Valley software company that built tools for developers and end users. After a successful acquisition of Lighthouse by Sun Microsystems, she launched an IT services firm, securing contracts from Fortune 500 companies, including MCI, Fannie Mae, and Sprint. Wang joined the venture-backed startup InLine Software as its chief architect, leading product development of enterprise software. She also founded an online women's business community, iBizWomen.com.
Wang is a thought leader on strategic marketing, business development, and small business issues as well as government procurement policies. She is a two-term Council Member of the National Women's Business Council, a non-partisan federal advisory council created to serve as an independent source of advice and counsel to the president, Congress, and the U.S. Small Business Administration on economic issues of importance to women business owners. She also serves as a member of the board of directors at Women Impacting Public Policy (WIPP).