Graduate Certificate in Nutrition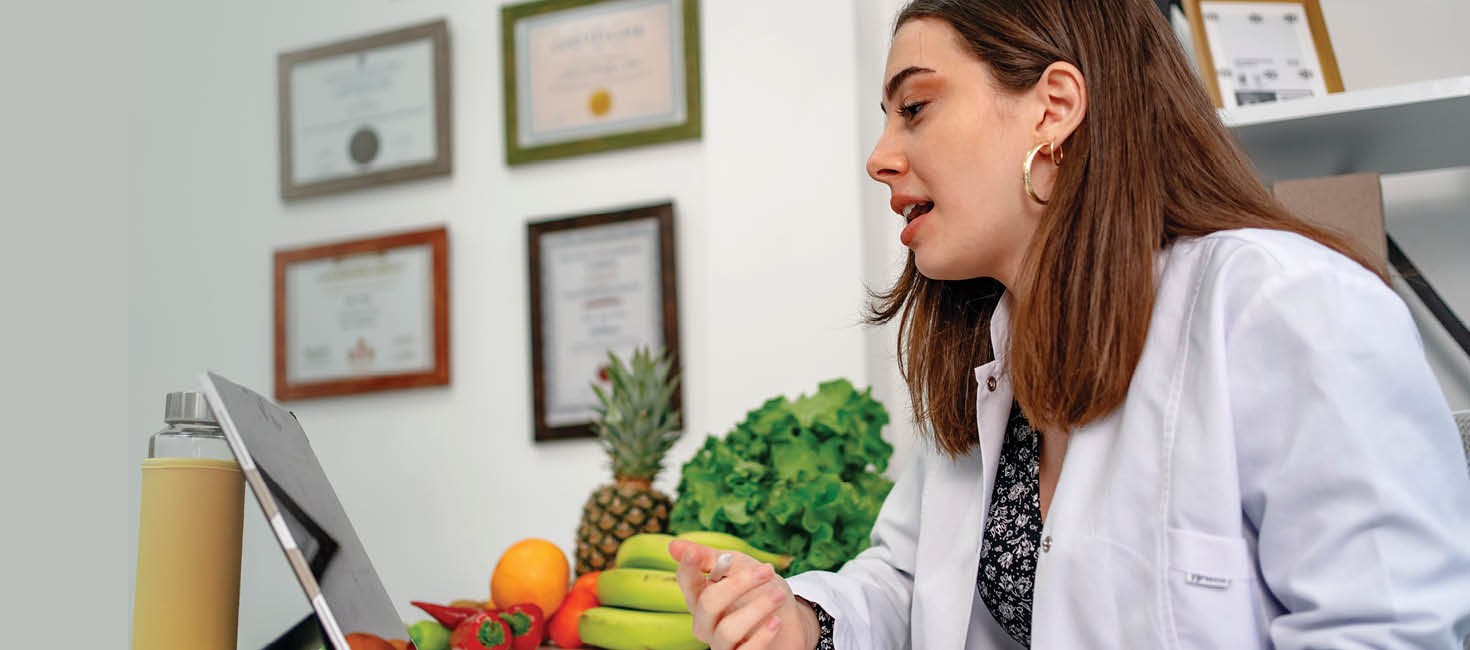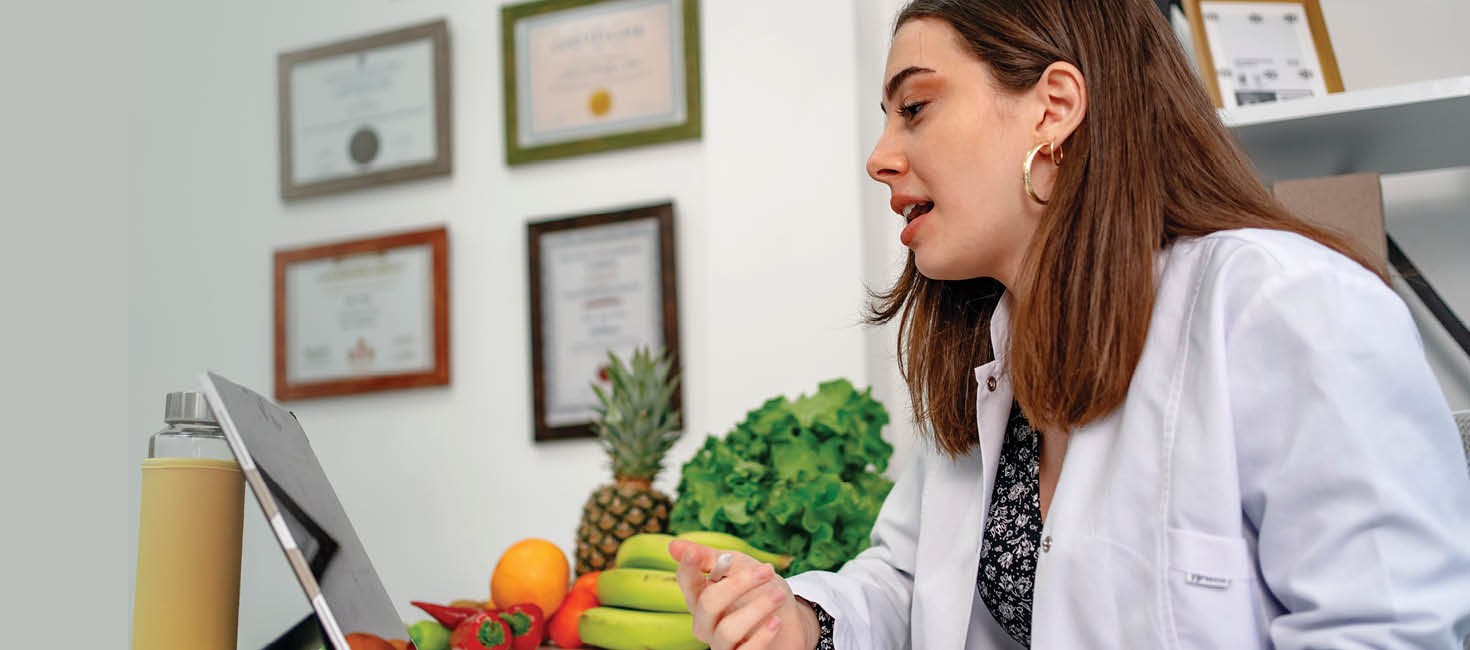 GRADUATE CERTIFICATE
Nutrition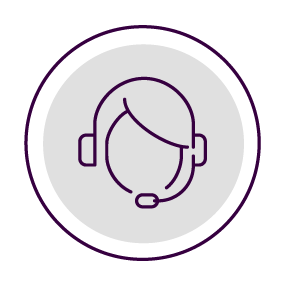 An Admissions Counselor
Can Help You:
Finish your degree sooner | Make college affordable | Create a plan to achieve goals
Fill out our 3-Step form to get started
Help Others Live Their Healthiest Lives
Are you looking for a fulfilling career in nutrition? Are you a health professional who needs updated skills and training in nutrition best practices? Do you love helping others make healthier food decisions? Do you want to improve health and nutrition outcomes for individuals, families, and communities? If you answered "yes," then this graduate certificate is for you.
From day one, you will learn important skills in nutrition and health promotion, with an emphasis on access and equity. Apply your newfound knowledge and skills to develop evidence-based, culturally sensitive nutrition and health promotion interventions that make a difference in people's health outcomes – and quality of life!
A bachelor's degree is required for admittance to this certificate program.
Health Care Policy, Politics and Power
Nutrition and Chronic Disease
Vulnerable Populations
8 Months
Program Duration
Start January 8
Courses start every 8 weeks
What Courses Will I Take?
The world of nutrition has become increasingly controversial in recent decades. With so many diets to choose from and a population-wide quest for the "perfect diet," understanding the science supporting healthy nutrition has never been more critical. This course will equip you with a foundational understanding of nutritional science. You will learn how to assess nutritional information for scientific rigor and apply that data to case-based learning, giving you opportunities to address nutritional issues in a culturally sensitive manner. You will learn about the role of food in culture, how food metabolizes in the human body, and how to formulate nutritional recommendations for both healthy individuals and those who are living with chronic disease.
Nutritional needs change over a life span. This course equips you with a foundational understanding of nutritional needs of healthy individuals from conception through elderhood. You will learn how to assess nutritional needs based on life stage and develop evidence-based dietary recommendations for diverse populations across the life cycle. You will examine the socioeconomic, cultural, and environmental influences on nutritional needs and preferences. Using simulated nutrition case conferences, you develop valuable skills in culturally sensitive assessment, nutrition education, and development of dietary recommendations.
Health education is a critical tool for the health professional. This course will provide you with valuable career skills in assessing educational needs, planning, delivering, and evaluating culturally competent health education with diverse populations. By learning to apply learning theories and motivational interviewing, you will be equipped to deal with barriers that clients may face. A major focus will be on identifying and dispelling prevalent myths around health and nutrition, particularly those fueled by media and social media. By the end of this course, you will develop a health education intervention that can serve as a model for use in your career.
Health Care Policy, Politics and Power
This course examines the critical role of health care leaders in the policy making arena. Learn more about the federal policy making process, key issues in health policy, and the roles power and politics play in policy development and implementation. Students explore health care reforms and efforts to respond to disparities in health outcomes for vulnerable populations.

Nutrition and Chronic Disease
Nutrition is essential for the prevention of chronic disease and is a central intervention for people already living with chronic disease. This course will provide you with an overview of various chronic conditions and nutrition's role in their prevention and treatment, including: cancer, diabetes, cardiovascular disease, kidney disease, obesity, and more. You will apply your knowledge by completing a project to either prevent or address a chronic condition using nutritional best practices.

Vulnerable Populations
Recent disasters, economic crises, violence against people of color, and the pandemic have shone a harsh spotlight on disparities many experience around healthcare access, economic recovery, housing and food insecurity, and community safety. This course provides you with opportunities to explore theoretical, practical, and creative approaches to eliminating disparities that perpetuate vulnerabilities. You will examine historical perspectives of social justice theory and its application to health outcomes among indigent and underserved communities. Empowerment and community resilience are major facets of this course. You will critique social, individual, environmental, and systemic influences on health and vulnerability, and recommend actions for change.
Your Investment
Taking this certificate as part of a master's degree program can help prepare you to sit for the national Registered Dietician exam.

Keep your career on the cutting edge— while saving time and money

The pandemic and its after-effects will have profound impacts on food security, nutrition, and health outcomes (Butler and Barrientos, 2020). Nutrition professionals are urgently needed to address the looming crisis.
Real Community. Real Experience.
Grace Abby Adan
Faculty
I count myself very fortunate to have the chance to work with such talented and motivated student cohorts, and enjoy sharing my experiences.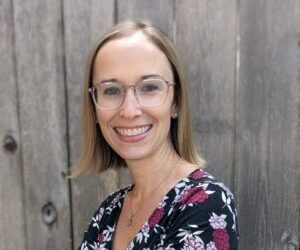 Kelly Winjum McShane
Faculty
My teaching is driven by the belief that everyone has their own unique life experiences which enrich the learning process. Course Discussions allow students to critically examine their beliefs in the context of contemporary public health issues.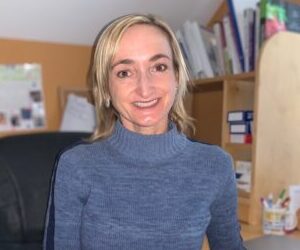 Carmen Roberts
Faculty
As an educator of future health professionals, it is rewarding for me to see the professional growth of students as we progress through each course. Health care is a constantly changing field and Excelsior provides each student with the tools that they need to be successful with patient care.
Anna Zendell
Faculty
Anna Zendell is a social worker by training. Her areas of interest are developing innovative teaching strategies for our adult learners, particularly working professionals, and supporting family caregivers of older adults and people with disabilities.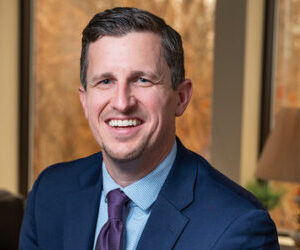 Scott Dolan
Executive Dean
Our courses are designed by a team of academically and industry qualified professionals who develop experiential and problem-based learning experiences to ensure learning in the classroom is really connected to things going on in today's workplace.
Previous
Next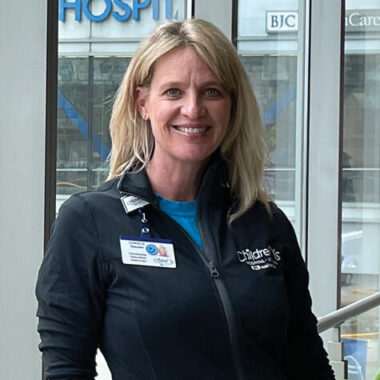 Alumni Spotlight
Christa Stauder opened a private health and wellness company. At Nourished From Within, she works with expectant mothers, teenage girls, and others using nutrition, exercise, meditation, empowerment classes, cooking classes, and yoga to help them reach their health and wellness goals.